Whether you are visiting
Oxnard, CA
, for the first time, are considering a move, are a recent transplant, or are a lifelong resident, the area is full of vibrant neighborhoods and an exciting lifestyle. With comfortable year-round weather, easy access to pristine beaches, gorgeous architecture, and a dynamic cultural scene, Oxnard is a premier place to visit or live. It is also full of excellent dining opportunities and is considered a true culinary delight with its abundance of international and multicultural eateries.

Enjoy full-service restaurants, cozy cafes, and waterfront dining throughout Oxnard. Breakfast is said to be the most important meal of the day, so consider exploring some fun dining opportunities around town to begin your day. From pastries and sweets to homestyle cooking and unique twists on classic meals, these Oxnard breakfasts will delight anyone of any age.
The Best Breakfast Cafe
Cuisine/Speciality: American - Traditional

Address: 5141 Saviers Rd, Oxnard, CA 93033
The Best Breakfast Cafe
really does live up to its name. With hundreds of positive reviews on Google, a consistent 5-star rating on Facebook, and repeatedly topping locals' lists of favorites, it is safe to say that this is one of the best breakfast places in Oxnard. The cafe is pretty casual, with guests describing it as having a cozy, family-style diner vibe. The restaurant serves classic homemade breakfast dishes that genuinely hit the spot, with vegetarian and vegan options also available. The Best Breakfast Cafe is open daily from 7 a.m. to 2 p.m.
BG's Cafe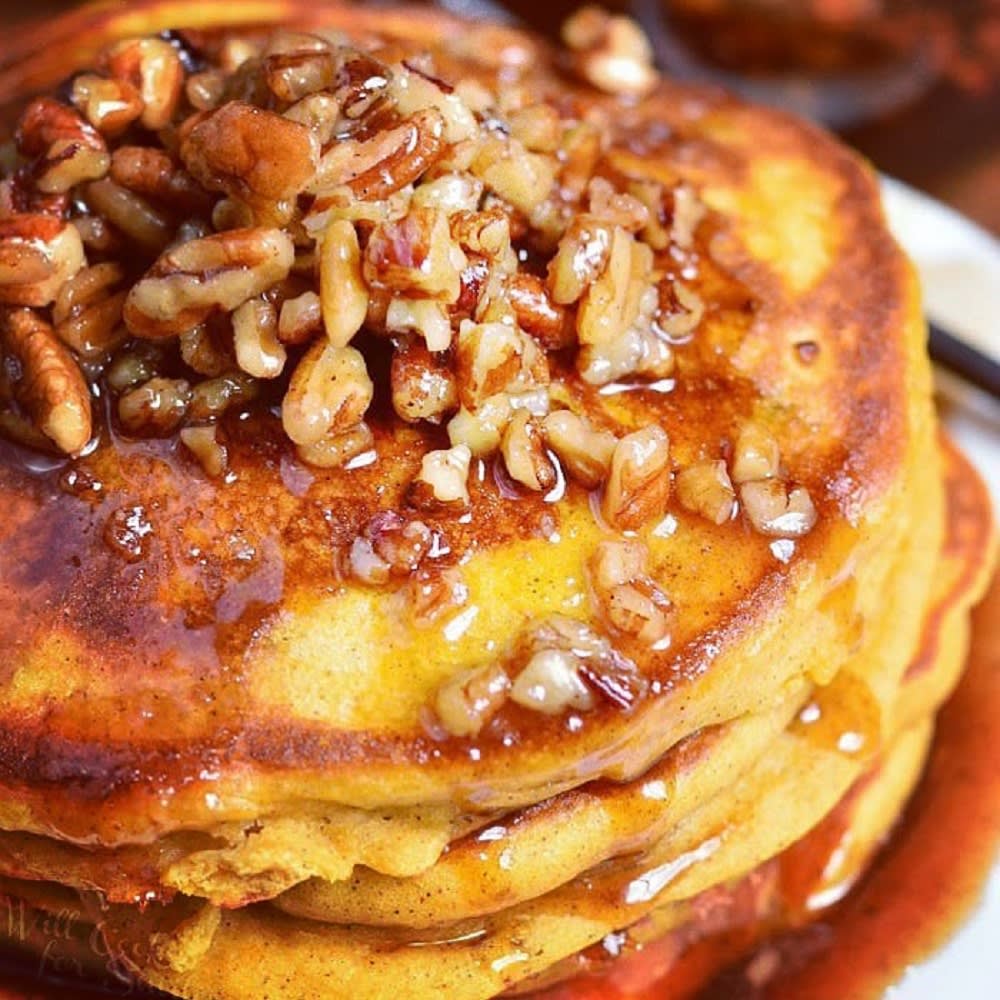 Photo courtesy of BG's Cafe Facebook

Cuisine/Speciality: Breakfast and Brunch

Address: 428 S A St, Oxnard, CA 93030
Conveniently situated in the heart of downtown Oxnard,
BG's Cafe
is a family-owned restaurant that is still going strong after more than 40 years in business. Customers rave about the friendly service and genuine atmosphere just as much as the healthy portions of delicious breakfast options. Enjoy sweet or savory dishes, from the raspberry lemon crepes to the chipotle eggs benedict. BG's Cafe is vegetarian-friendly. In addition to dining in the cafe, curbside pick-up and delivery are available.
Cafe Amri
Cuisine/Speciality: American - Traditional

Address: 2000 Outlet Center Dr #295, Oxnard, CA 93036
Cafe Amri
is a family-owned and operated business that opened in 2009. The name Amri is Irma spelled backward, which is a play on the name of the owner's daughter. At Cafe Amri, they value relationships and love being a part of your dining experience with family and friends. Cafe Amri serves a robust menu of classic favorites like steak and eggs, french toast, and pancakes. There are several varieties of omelets on the menu, or you can build your own. Vegetarian and vegan options are also available.
Hollywood Beach Cafe
Cuisine/Speciality: American - Traditional

Address: 117 Los Altos St, Oxnard, CA 93035
Hollywood Beach Cafe
is situated in an iconic location and is another favorite with Oxnard locals. The cafe serves breakfast every day until closing. The omelets and other egg dishes are made with farm-fresh eggs and come with a variety of choices for your sides. Specialties include classics like fried chicken and waffles or corned beef hash and eggs. Or, you can go for local favorites like the breakfast taco meal or the chilaquiles meal called The Hangover. In addition, Hollywood Beach Cafe offers online ordering and catering for private events.
Honey Cup Coffeehouse & Creamery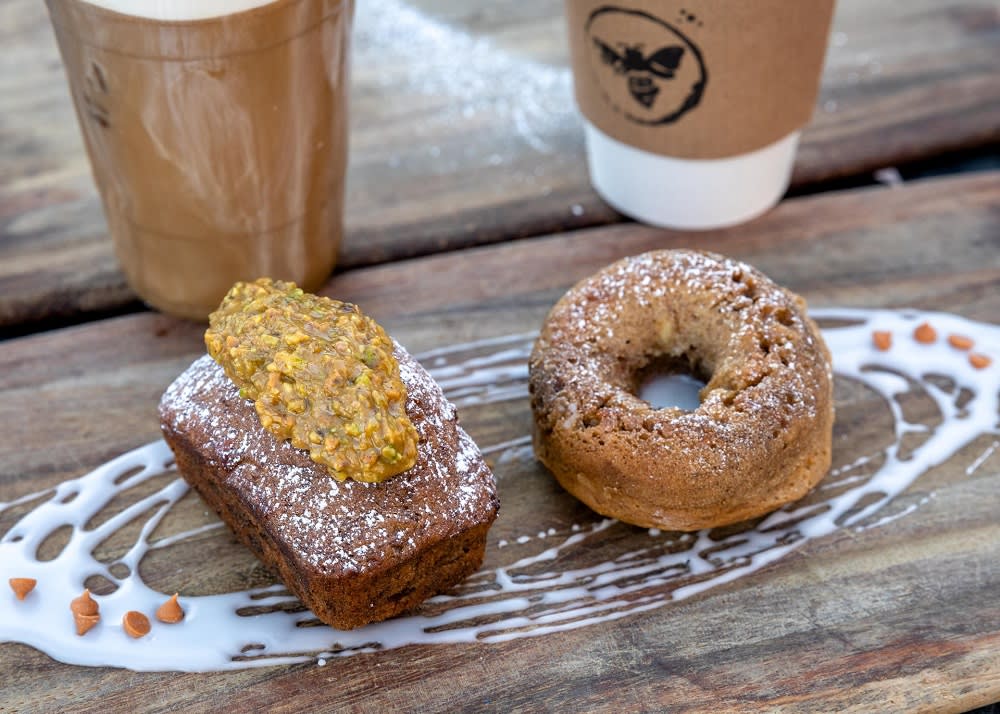 Photo courtesy of Honey Cup Coffeehouse & Creamery Facebook

Cuisine/Speciality: Coffee & Tea

Address: 3500 Harbor Blvd Ste. 1-105, Oxnard, CA 93035
If you need your morning pick-me-up,
Honey Cup Coffeehouse & Creamery
is well-known for its premium coffee. They offer a wide variety of milk and flavoring options. They also serve tea, smoothies, and light meals for both breakfast and lunch. To start your morning, you can have a plain croissant or try an omelet-stuffed croissant. Or perhaps you would prefer to grab a decadent lemon poppy scone or enjoy the breakfast burrito. Honey Cup Coffeehouse & Creamery makes everything from scratch, including their pastries, breads, and simple syrups.

Whether you relax on their outdoor patio or have an event catered, Honey Cup Coffeehouse & Creamery has options for everyone, including gluten-free guests. This delightful coffeehouse is an excellent option for a quick breakfast on a busy morning.
Kiki's Kitchen
Cuisine/Specialty: American - Traditional

Address: 1751 Lombard St Suite B, Oxnard, CA 93030
Kiki's Kitchen
is full of home-style cooking. Enjoy a variety of bagels, or go traditional with a hearty bowl of old-fashioned oatmeal. Chilaquiles, pancakes, or a soft salmon scramble are other delicious options. Or, you may want to try the Oxnard omelet, made with chorizo, jalapeno, onions, and cheddar cheese. Kiki's Kitchen refuses to compromise on quality, which is why they use fresh seasonal and local ingredients. Their goal is to ensure you have the best. Kiki's Kitchen is available for catering and private events, making them an ideal choice for business brunches, weddings, and more.
Lalos Family Restaurant
Cuisine/Specialty: Mexican & Southwest

Address: 1601 N. Oxnard Blvd., Oxnard, California 93030
Lalos Family Restaurant
is a local restaurant that serves breakfast, lunch, and dinner, focusing on authentic Mexican cuisine. They strive to artfully combine textures, delicious flavors, colorful ingredients, and expert culinary methods. The breakfast menu is a delightful mix of traditional meals and specialties with their own twist. For example, you can enjoy banana pecan pancakes, a blueberry cherry waffle platter, or bacon and eggs with rice and beans. Specialties include a variety of breakfast sandwiches or the chilaquiles rojos o verdes. Lalos Family Restaurant is open daily, and guests can make reservations Monday through Thursday.
Mrs. Olsen's Coffee Hut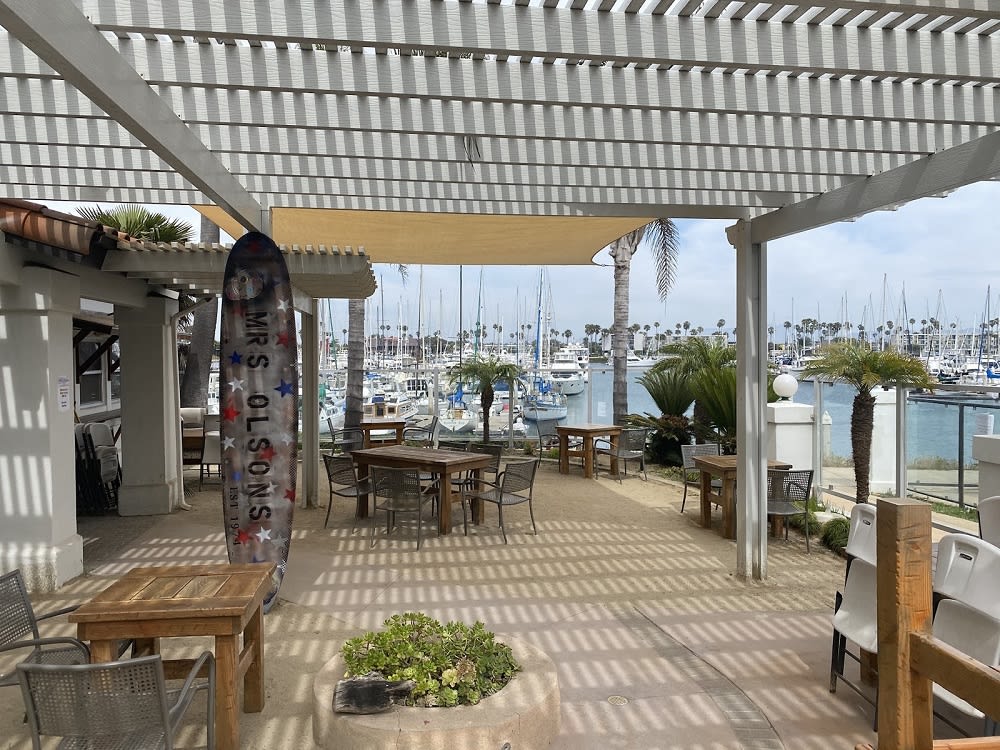 Photo courtesy of Mrs. Olsen's Coffee Hut Facebook

Cuisine/Speciality: American - Traditional

Address: 2800 Harbor Blvd, Oxnard, CA 93035-3976
Mrs. Olsen's Coffee Hut
is considered another local favorite for breakfast or brunch. Esquire Magazine has even voted it as California's Best Breakfast and Lunch. The restaurant is on the water, so you can enjoy the gorgeous harbor views from the outdoor seating. They offer generous portions of your favorite breakfast dishes, such as omelets or pancakes. They also offer unique dishes, such as Bangers and Eggs. Another reason to love Mrs. Olsen's Coffee Hut is that they live music every weekend from 12:00 to 4:00 and often have live music night events. Enjoying your meal with music and a view is always a great way to spend the weekend.
Pacific Cafe
Cuisine/Speciality: American & Mexican

Address: 1661 Pacific Ave Ste 11, Oxnard, CA 93033-4083
Pacific Cafe
bills itself as a classic neighborhood cafe serving both breakfast and lunch all day. Located in the office and industrial area of Pacific Avenue, the full-service cafe prides itself on serving a delicious breakfast to the hardworking locals of Oxnard. Pacific Cafe is a great place to stop before heading to the office, whether you are in the mood for a Mexican omelet, fresh blueberry pancakes, or strawberry crepes. You can also order carryout or delivery and have a delicious breakfast or brunch in the office if you prefer.
Vineyard Cafe
Cuisine/Speciality: American Breakfast/Brunch

Address: 2340 E Vineyard Ave Suite A3, Oxnard, CA 93036
Vineyard Cafe
is a delightfully unique place for an Oxnard breakfast. They prepare a variety of brunch-style meals all day and pride themselves on using the highest-quality ingredients. The breakfast menu is diverse, from benedict florentine to huevos rancheros, chocolate chip pancakes, and egg white omelet. You can have a house-special coffee with your meal, but the Vineyard Cafe is also known for its delicious, bottomless mimosas made from fresh-squeezed orange juice daily.
Buying and Selling Real Estate in Oxnard, CA
Delicious food and a plethora of activities are not the only perks of living in Oxnard. The city is only an hour away from Los Angeles, providing the economic and cultural benefits of being near a large city and its surrounding communities. Yet living in Oxford also provides the convenience of a suburban lifestyle.
If you're ready to
buy property in Oxnard
or sell your current home to move into the next phase of your life,
Ann Howarth
is the premier real estate agent you need! Whether looking for Hollywood Beach real estate, Oxnard Shores houses for sale, or Silver Strand beach real estate, Ann has the local expertise and industry knowledge that is so important for navigating real estate. Combined with a dedication to her clients, she is a dynamic force that always fights for the client's best interests. Ann has experience buying and selling all types of Oxnard real estate, so she is prepared to make your real estate journey as straightforward and easy as possible. Contact Ann today to get started!