There are a few moments more enjoyable as a homeowner than sharing a meal with loved ones around your own table. When you own Ventura real estate, outdoor dinners are an option year-round thanks to the area's balmy, beautiful coastal climate — and if you're fortunate enough to have a backyard equipped for hosting, you should take full advantage of your space.
If you're interested in taking your home's outdoor dining space to the next level, consider the tips and tricks other SoCal homeowners are using to improve their backyards (and their home values.)
1. Maximize ambiance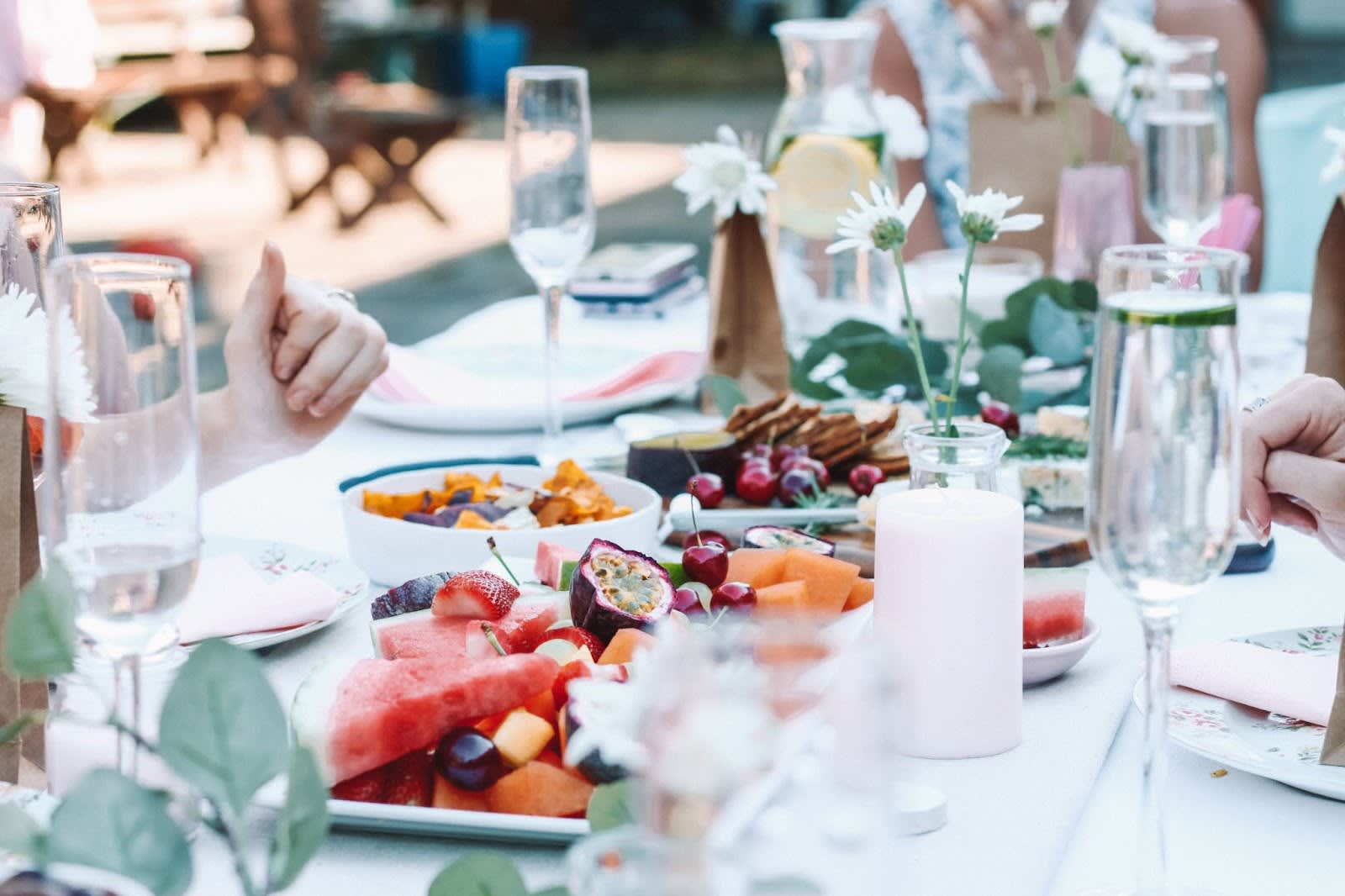 Moving your meal outdoors creates a vibe of its own, but there are a few simple ideas that will take things up a notch. By incorporating soft background music and the sound of a small water feature, you and your guests can still easily hear each other, but without the chance for any awkward silences. Another easy way to boost the ambiance is by adding floral centerpieces or planters around your dining area. This is a simple and efficient way to amplify the inviting nature of your dinner with guests — or to enjoy time in the space on your own.
2. Decide on a dining set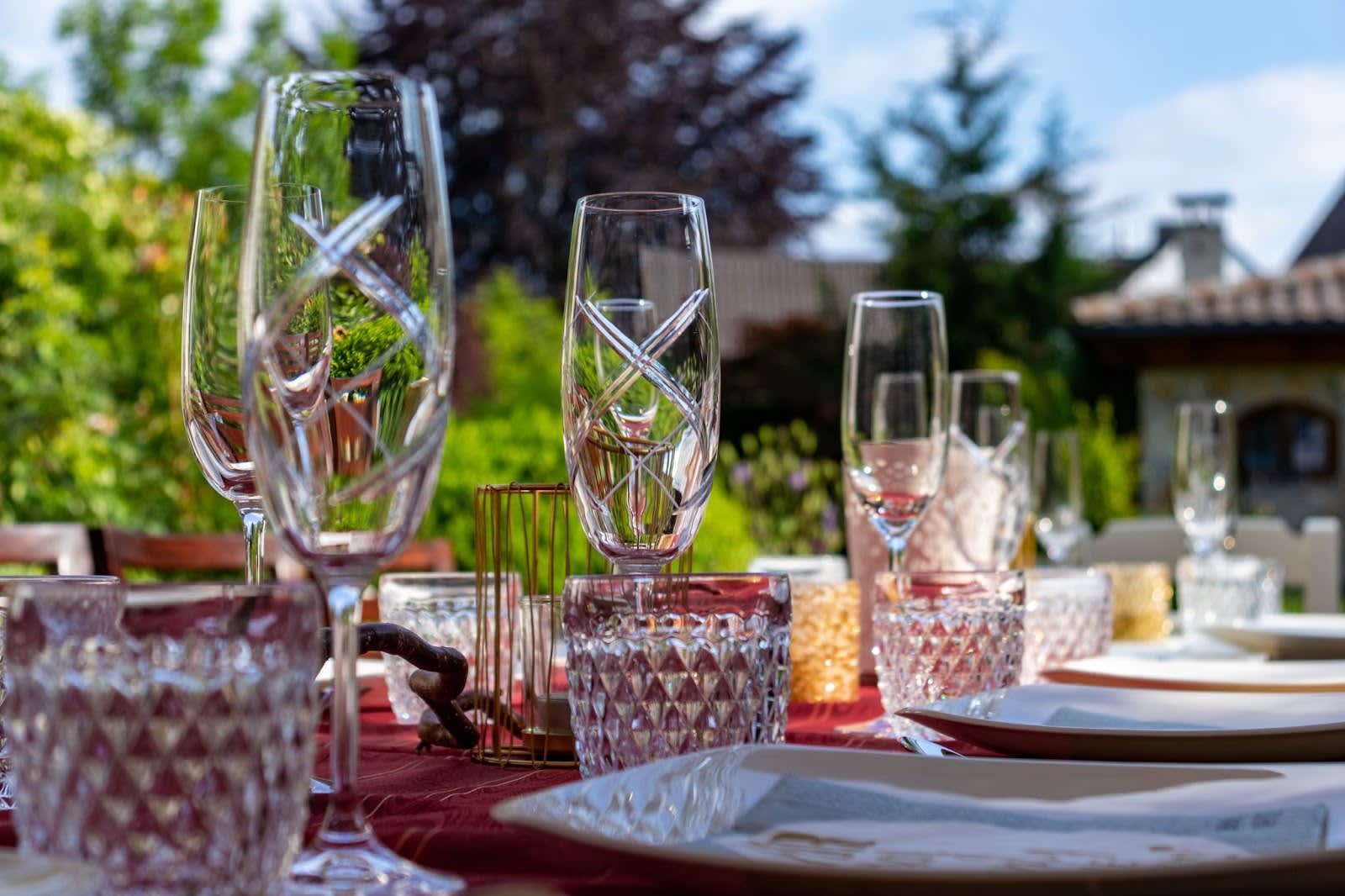 It can be difficult to decide which outdoor dining set is best for you and your space. This requires asking yourself some questions to help determine which option works for you.
What style do you want it to match? An easy way to determine this is by aiming to match your home's exterior style and colors with outdoor furniture. This will help give your dining space a cohesive look, and seamlessly blend your indoor and outdoor spaces
Do you plan on using the space primarily for your intermediate family, or do you foresee hosting events? If you're simply creating this space for your family, then perhaps go for a cozy, intimate setting. If entertaining or hosting large groups of people, then make sure to splurge on a larger set. Either way, you'll want to ensure there's sufficient space for people to comfortably move around the dining area without bumping into anything. Don't forget to measure the dimensions of your space before you go furniture shopping to avoid buying furniture that is too bulky or big.
Will your dining set will stay outside all year? While Southern California isn't known for torrential downpours of rain, it's still a good idea to purchase weatherproof furniture. This will ensure that your furniture won't get damaged by extreme sun exposure, rain, or high winds — and it eliminates the need to keep the set stored inside when not in use.
3. Go for a good view
Outdoor dining is the perfect opportunity to take advantage of your surroundings and to design around a good view. Mountains and oceans will be sure to impress your guests, but this strategy can also include highlighting a backyard garden, hard-scaping, or a water feature. If nothing else, backyard dining emphasizes the exterior of your house and provides another important angle on your home for guests.
4. Let there be light
Adjustable outdoor lighting not only makes your property safer, but it improves visibility and atmosphere after sunset and can help create a soothing ambiance when dining outdoors.
You can use spotlight lighting to illuminate particular areas, such as trees, buildings, and architectural details. The beam from this light is narrow and usually no wider than 45 degrees. Step lights can be particularly useful. This choice is attractive and functional, serving to illuminate stairs and paths. Meanwhile, string lights bring style and coziness into a space. Each option is available as a solar-powered amenity for your home and adds value without increasing the energy consumption of your home.
There is an abundance of lighting options to choose from, enabling you to find one that suits you and the style of your home. Adding lighting is a simple project that can easily be accomplished over a weekend, with no professional help required.
5. Add a fire pit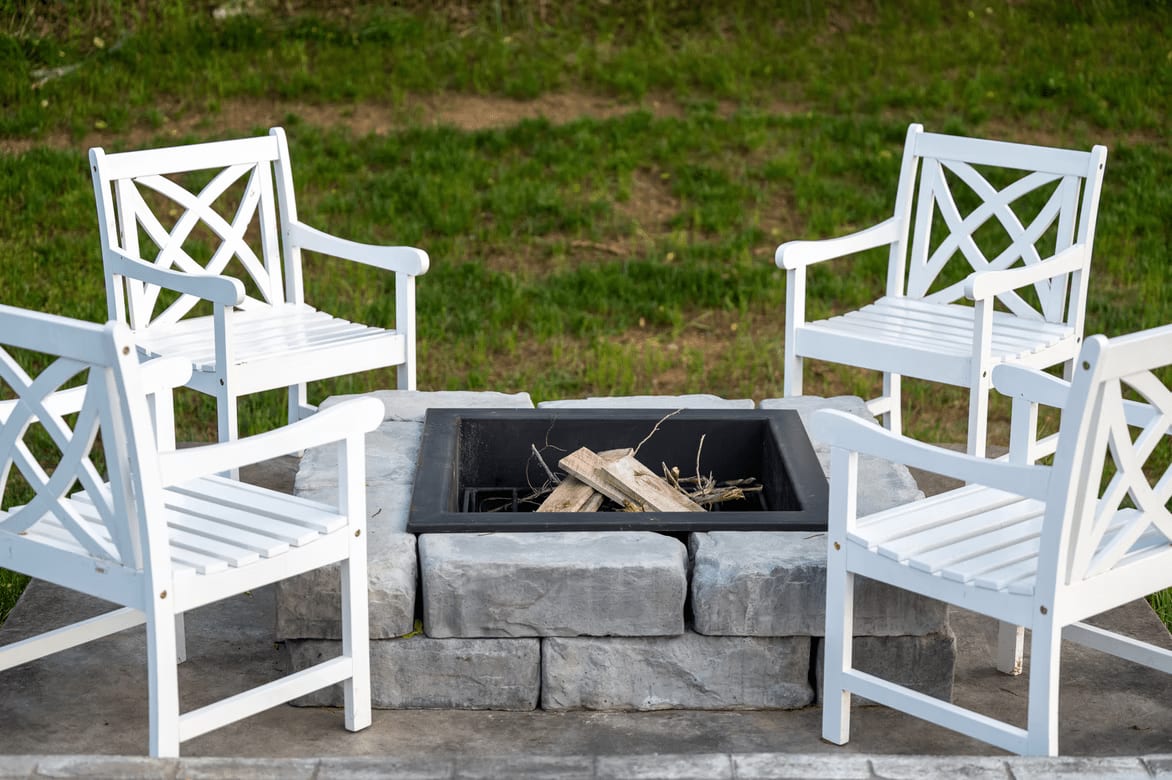 It's a smart idea to think of backyard decor ideas that will keep you cozy — and there's no better way to do this than by adding a fire pit. Beyond warming up your toes, backyard fire pits are versatile and can be used for making s'mores or roasting veggies. There are four main types of fire pits you can install, each with its own unique features and aesthetics.
Wood burning fire pits allow you to enjoy the smoky ambiance and crackling sounds that are a part of the cliché campfire experience. The advantage of a wood-burning fire pit is that it keeps the fire contained in a bowl with a safety screen cover. Materials for this particular type of fire pit range from steel to marble.
Propane fire pits are popular for their convenience and ease of use. After all, they don't require chopping wood. Another advantage of utilizing a propane fire pit is that it can be easily switched on and off.
Gel fuel fire pits come with a gel canister or reservoir that contains the fuel. Unlike wood-burning fire pits, these won't emit any smoky or burnt wood smells. Furthermore, the flame extinguishes itself, which makes it one of the safer options for a dry SoCal environment.
Natural gas fire pits are not as common as the previous ones, primarily because it requires a natural gas installation. It does come with perks, however, such as being cheap and easy to maintain. No matter what type of fire pit you chose, each is a great way to elevate your outdoor dining area.
6. Install a pizza oven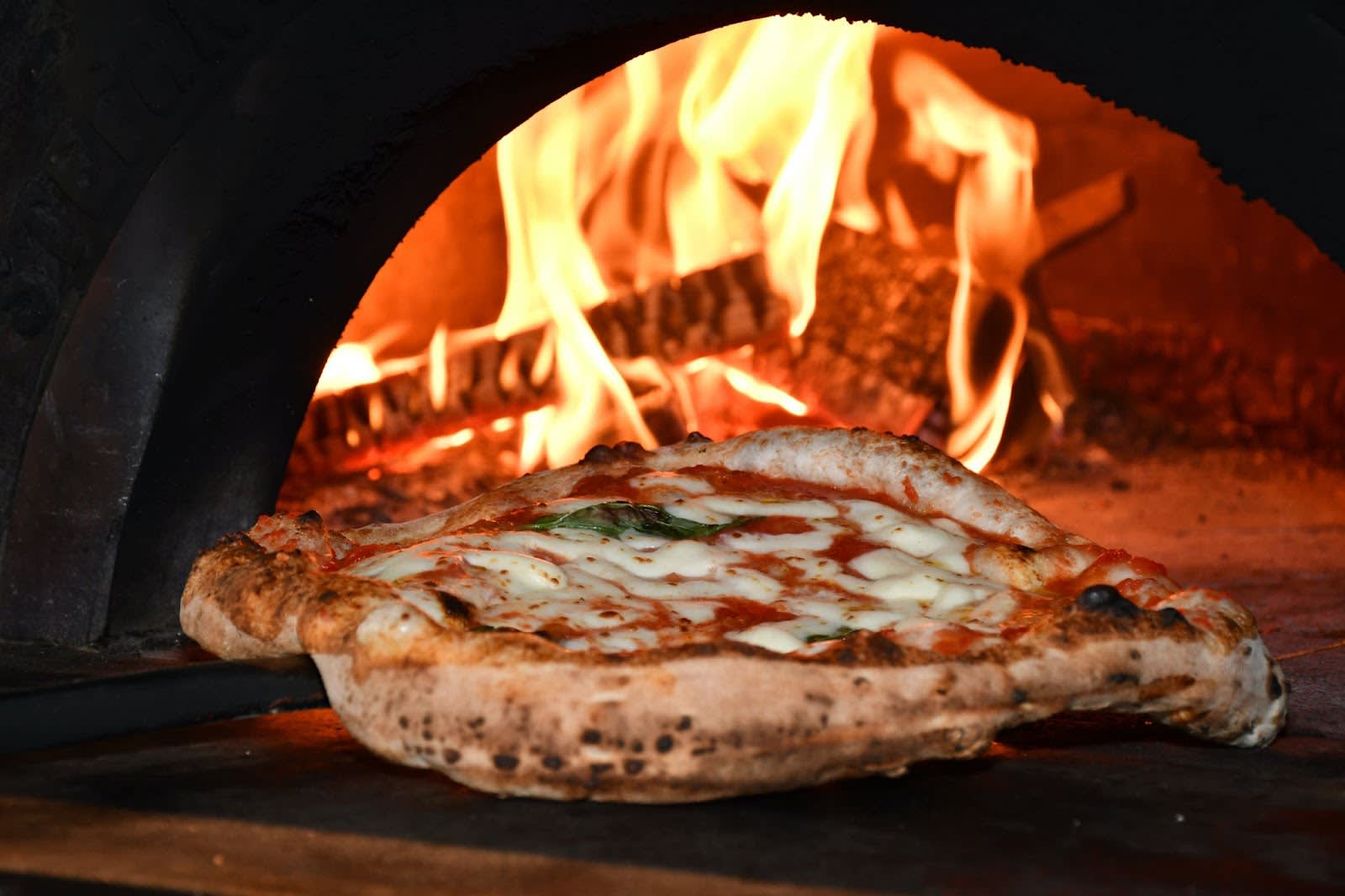 Take your outdoor dining area to the next level by adding a pizza oven. This addition will allow you and your family to make pizzas and enjoy collaborating on dinner in a new way. Outdoor pizza ovens are traditionally powered by wood, gas, or charcoal. They are typically dome-shaped and can be built-in or added as a freestanding oven. Unlike indoor ovens, a pizza oven has the capacity to reach high temperatures of 800 degrees or more. This helps give the pizzas mouthwatering, pizzeria-style crispiness.
7. Incorporate a backyard bar
Whether you opt for something simple or go all out, a backyard bar can transform your backyard into a destination for family and friends. Some bars are attached to interior kitchens, while others are standalone. The addition of a bar, mini-fridge, and sink will help create the perfect space for entertaining and add to the overall value of your home.
Buying or selling in Oxnard?
If you're looking to buy or sell a luxury home in Oxnard, contact Ann Howarth today. Whether you're looking for an investment property or a forever home, Ann will be happy to walk you through the process from start to finish. As a local expert on Oxnard real estate, Ann will help you find a house that truly feels like home.