When you are transforming the interior design of your home to match current trends, you want to ensure you're making the right choices for your home and lifestyle. Whether you're looking for minor changes with maximum impact or considering a multi-room overhaul, use this list for six interior design trend suggestions to update your home.
Multi-use rooms
Influenced by the needs of the past few years, one design trend which is here to stay is the overhaul of
multi-use rooms
. What seemed like a temporary solution when families began working and learning from home a few years ago has since become a mainstay in many Oxnard single-family homes. Home offices and home classrooms are becoming the norm. Since not everyone can have a dedicated room for each of these, the development of multi-use rooms is on the rise. These spaces are a major interior design trend you will want to follow to ensure your home is both comfortable and functional.
This design trend is not just for home offices and classrooms. Another space that is experiencing many multi-use upgrades is the kitchen. Kitchen islands and tables are becoming fixtures of homes as they provide more space for meal preparation, work, learning, and a central gathering location for the family.


If you have a
guest room
, there are many furniture options that will help you easily convert it to a home office and back again as your needs arise. Rolling desktops can quickly be moved to another room, and wall-mounted pinboards are compact, attractive options that will be functional and aesthetically pleasing whether the room is used for guests or as an office space.
Green is In
"Going green"
is a trend in both color and sustainability choices. More families are choosing wood, rattan, and wicker furniture, as these choices are sustainable. They also lend themselves to the selection of paints in different shades of green. The warm look of furniture made from natural material gives a room a relaxing atmosphere complemented beautifully by green walls.
However, you don't have to pick one shade of green and stick to it. Wallpaper is also a design trend to consider. Its use allows you to personalize patterns and add texture to a space in a way you cannot with a coat of paint.
Maximalism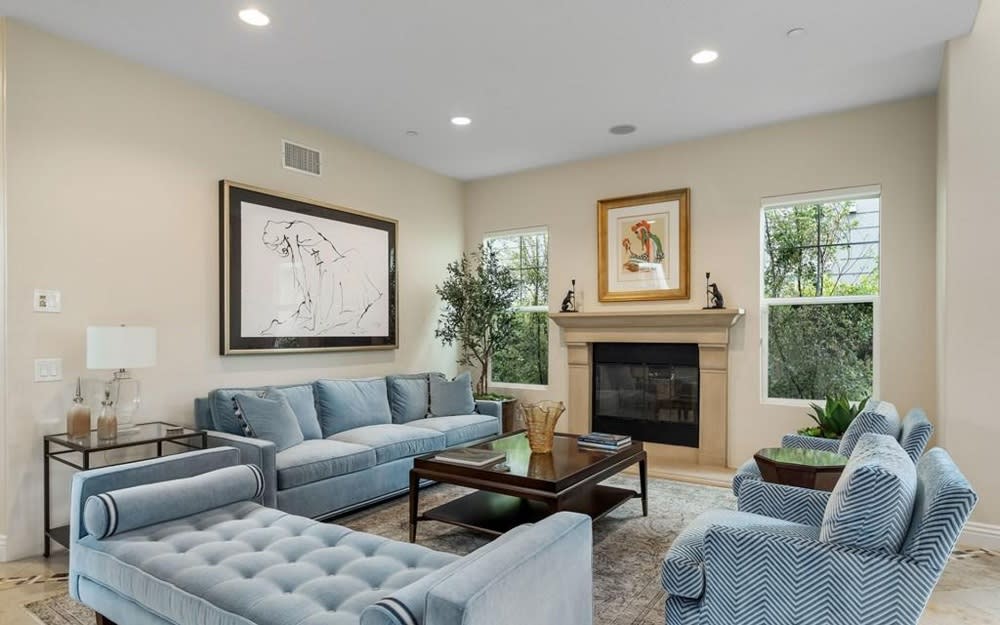 In a complete reversal of design minimalism that has been trending for years, maximalism is a current interior design trend to try in Oxnard single-family homes. As people spend more quality time in their homes than out, interior design is moving toward the functional and comforting.
If you are a fan of bold patterns, unique designs, and one-of-a-kind artwork, you can choose to bring all of those back into your home without the risk of feeling like you have an outdated design. Now is your chance to try different fabrics, patterns, and statement pieces in your home. You no longer have to choose between multiple materials to ensure you have matching furniture in each room. You can use them all — everything that is functional, comfortable, and makes you happy.
Style mixing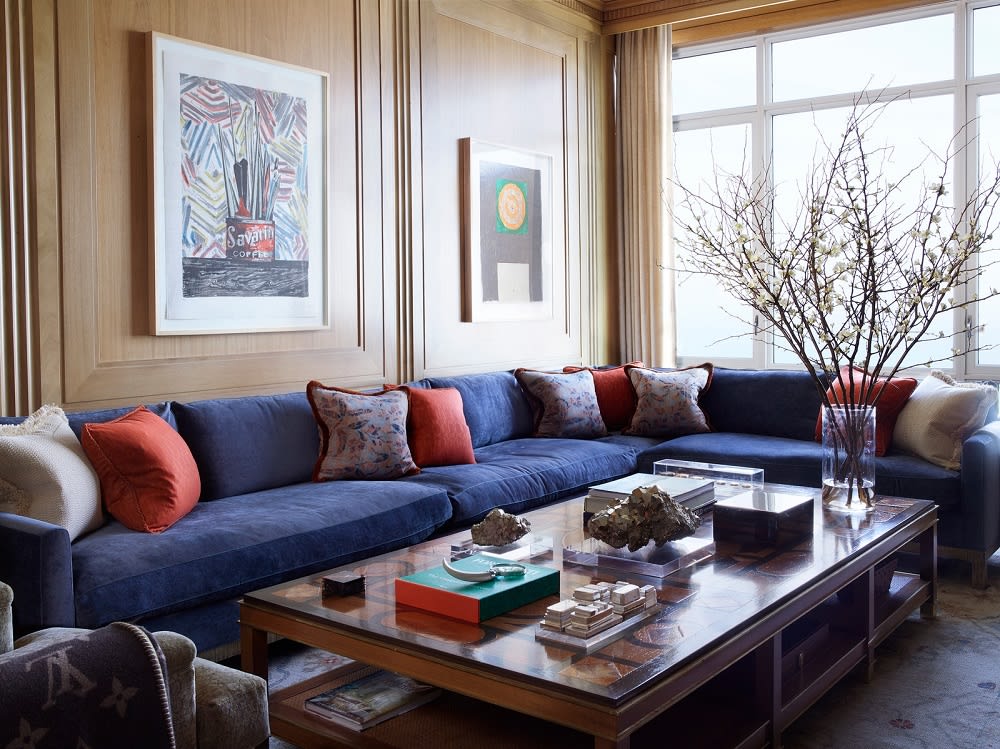 Leaning into the interior design trend of maximalism, try
mixing different styles
to find one which is uniquely your own. The mix of dark, moody styles with the lighter, brighter tones is becoming more commonplace within style choices for whole rooms and pieces of furniture. You can choose a statement piece that is dark and warm to offset the brightness of a room designed with mostly whites or creams, or you can purchase a piece of furniture that features an avant-garde combination of multiple style elements.
Windows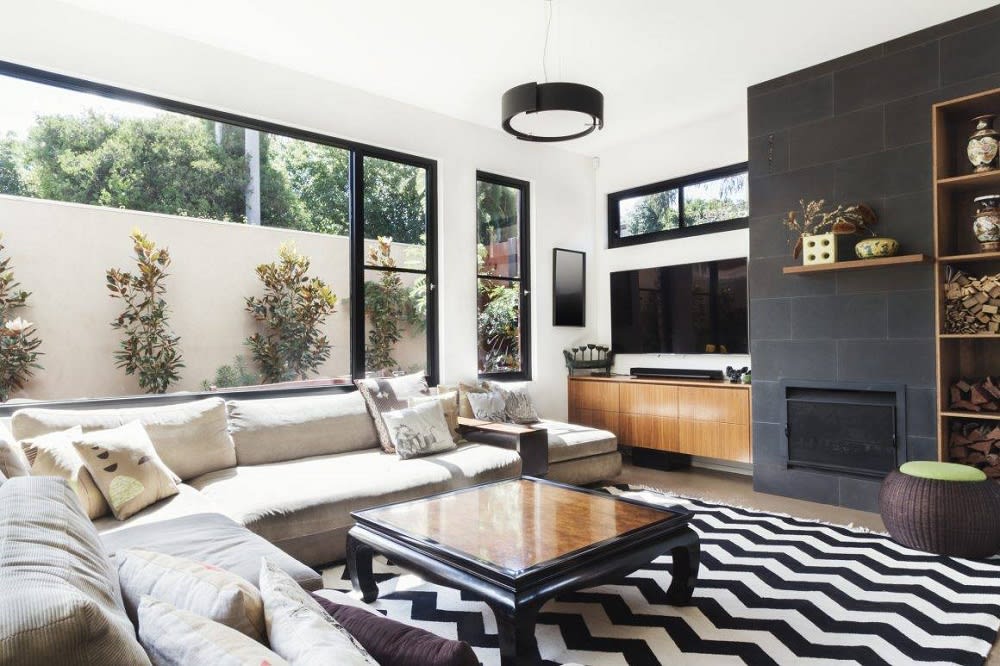 One other design trend which has come directly from the pandemic lifestyle is the use of
windows
. No matter which current style is trending, you will still want them to be larger and have more of them, as they can serve multiple purposes that all elevate the home.
Windows can open up a space and provide a gorgeous outdoor view. They can serve as an escape and mental break from life's stress, especially as working and learning from home become commonplace. Windows also provide a wealth of natural lighting to your home. Unexpected windows are also a current design trend. Installing a window in a location you wouldn't expect — a hallway, a bathroom, or even a stairwell — could let your home benefit from a beautiful view and an increase in natural lighting.
Pet-friendly décor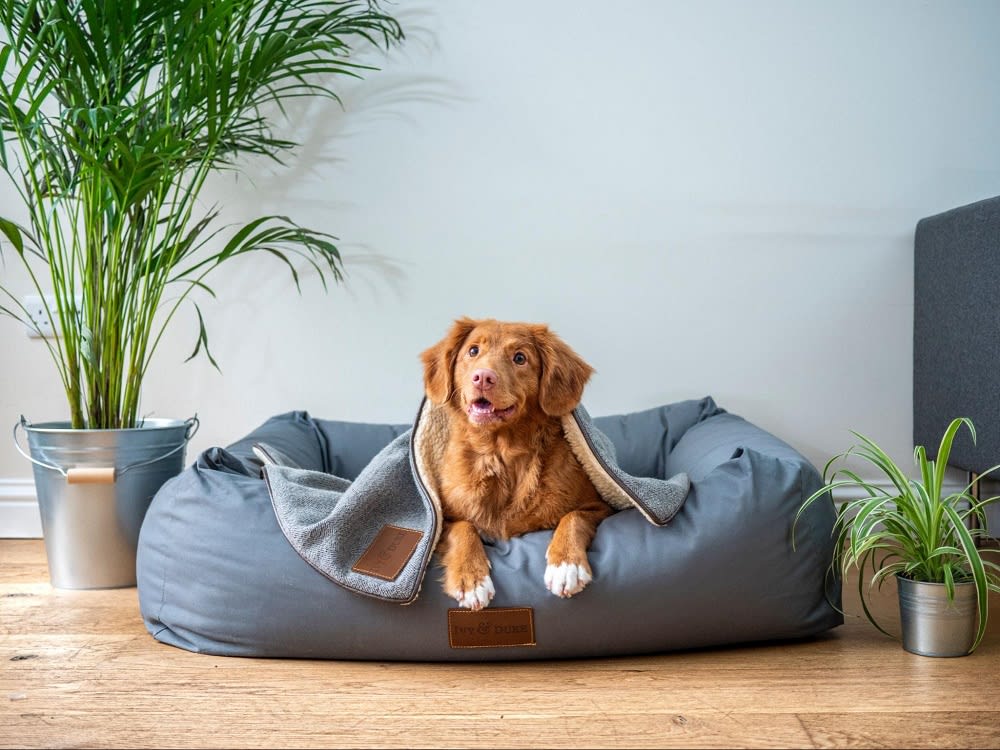 When you are updating the design of your home, don't forget your
furry family members
, as they should be given some space within your home, too. Several pieces of furniture can double as pet beds. End tables and nightstands come in many styles which include sections for pets underneath the tabletop or drawer.
If you don't want furniture that doubles as a pet bed, you can invest in special pieces just for them. Gone are the days when pet beds just looked like you threw a pillow on the floor. Pet beds can be stylish pieces of furniture resembling miniature human beds or even couches and chairs. You want your pet to be as comfortable in your home as you are, so make sure you design with them in mind.


As you consider different design trends for your home, you may decide it is time to upgrade your home altogether. If you're ready to purchase a new piece of Oxnard real estate, you'll want to work with a real estate agent professional with a high level of knowledge about the area.


For more than 20 years,
Ann Howarth
and her team have surpassed all other local offices with their incredible track record of buying and selling residential real estate. Ann is recognized as a leader in the Oxnard real estate community and is nationally recognized by her brokerage. Please don't hesitate to
reach out to Ann directly
when you're ready to take the next step toward purchasing a new home.