When you search for Oxnard, CA, homes for sale, you'll find a real estate scene with stunning beachside homes and charming properties full of luxury and sophistication. However, one thing that all of the top properties have in common is stellar curb appeal. If you're looking for ways to improve the appearance of your luxury Oxnard home, this article has several helpful tips. Whether you're getting ready to list your home on the Oxnard real estate market or if you simply want a more beautiful property to enjoy and show off, read on for
Ann Howarth
's ultimate guide to making the exterior of your home look simply amazing.
1. Make a stunning entrance
You want to really "wow" buyers with architectural design elements that draw attention to the spaciousness and style of your property from the moment they pull up to the driveway. An effective way to do this is to extend the dimensions of your exterior upwards or outwards in order to improve the symmetry of your home or to eliminate and improve on poor design choices or outdated structures that were left behind by the previous owner. Maybe you decide to replace the roof or even add an additional story to your home if you have the means. You'll want to attempt to match the original materials as best as you can, but you have some freedom to think about new or contrasting colors.
2. Choose a new finish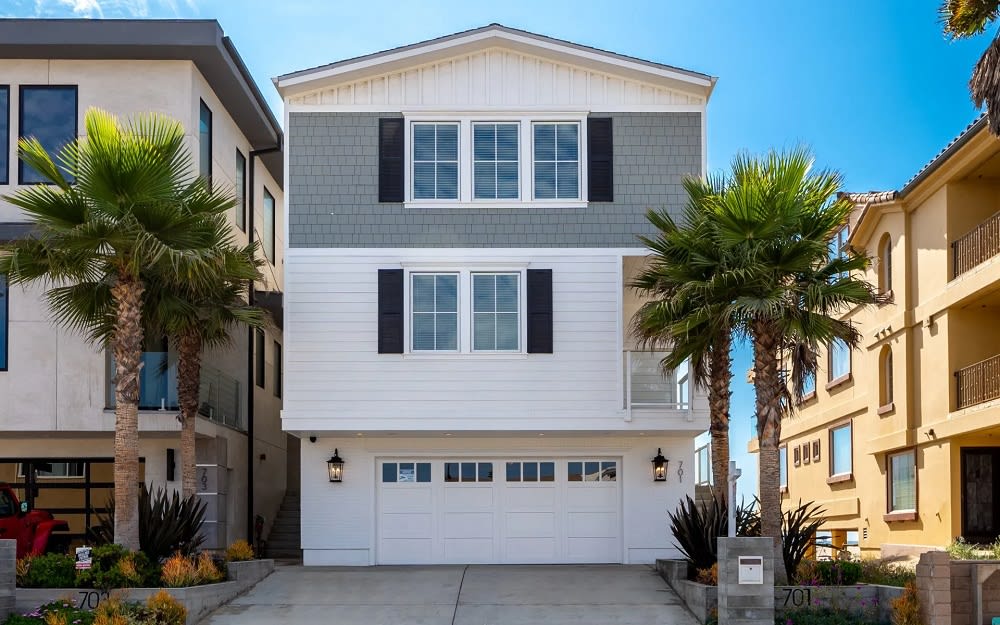 Photo courtesy of Ann Howarth
Depending on what types of materials were used to finish your home, you might want to replace them or cover them with something new. Perhaps you simply paint your house a neutral color to make it look sharp, with clean lines and a bright appeal. This is increasingly popular on many houses for sale in Oxnard, CA, and results in a stylish and modern look. If you choose to work on the finish itself, there are several different types of material that you can use to up the ante of your curb appeal. You can make your home look like a real-life sandcastle with rustic stucco style, or add some natural stone elements for a classic look. The enhanced exterior finishes will create an allure that calls buyers inside.
3. Make your garage beautiful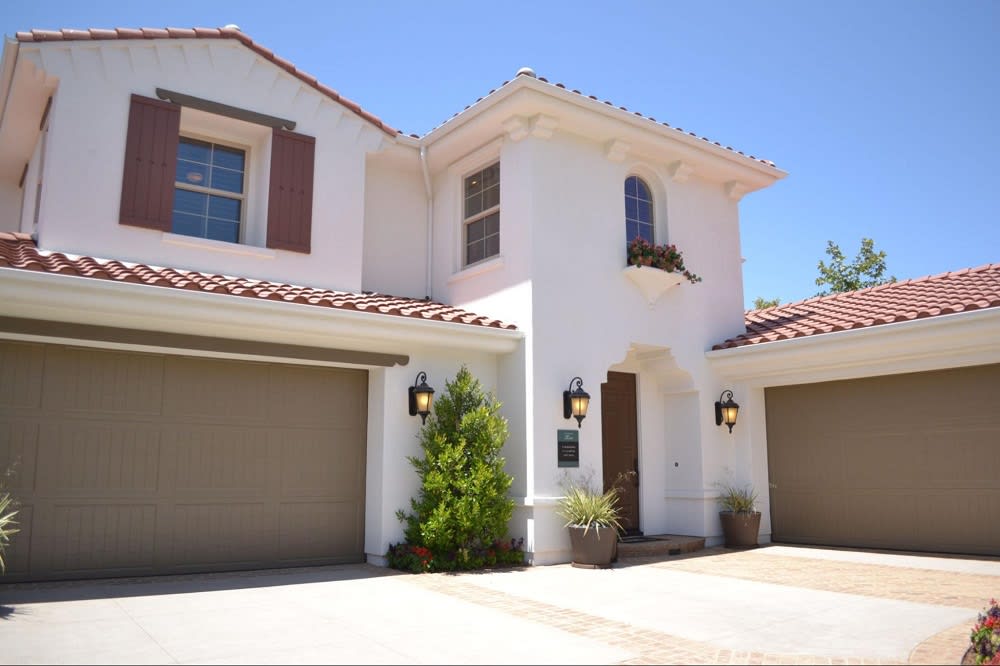 Photo courtesy of Pexels
If you have a front-load garage, you may feel like you're fighting an uphill battle when it comes to exterior design. However, there are several ways that you can improve the appearance of your garage door and make it something that contributes positively to the appearance of your home. You may need to replace the garage door entirely if it's looking worn down and in need of an update. You can also repaint or add hardware to your existing door to create a modern, upgraded look. Consider repainting it in a neutral color that matches other elements of your home's gorgeous exterior to create a cohesive design. Add some planks, paneling, or small windows for a contemporary look.
4. Work on your windows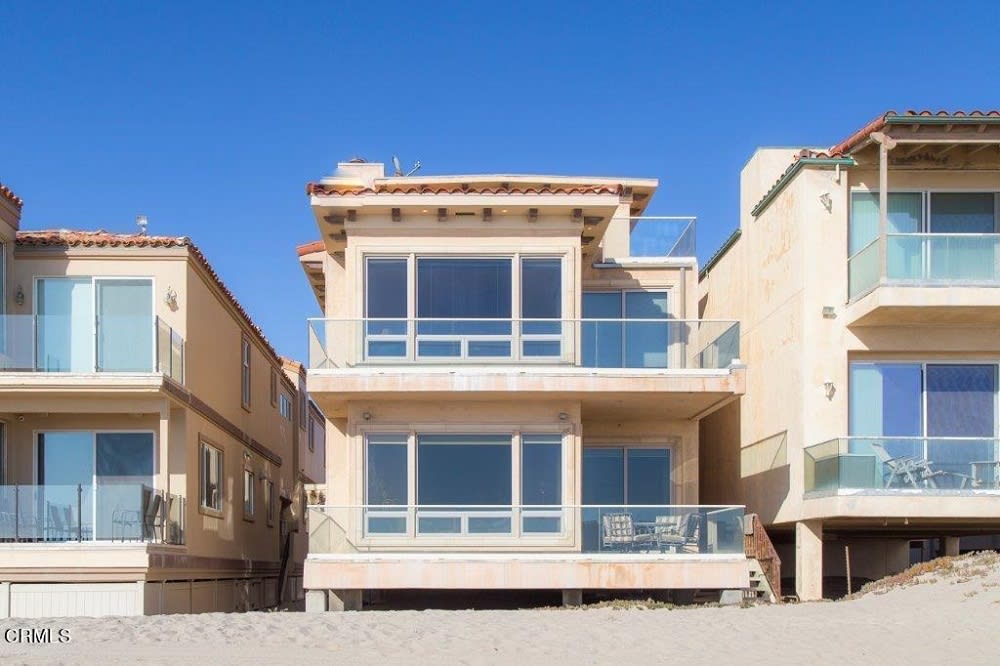 Photo courtesy of Ann Howarth
You want your windows to look sparkling clean and bright. Make sure that they're thoroughly clean to let the light in and make the home look as inviting as possible. Another great way to call attention to your windows is to add new trim. If your current windows look dingy, worn down, and just aren't cutting it, you might choose to replace your old windows with entirely new ones. This can boost the energy efficiency of your home in addition to improving its external appearance. This may help your home stand out in the Oxnard real estate market.
5. Add a front porch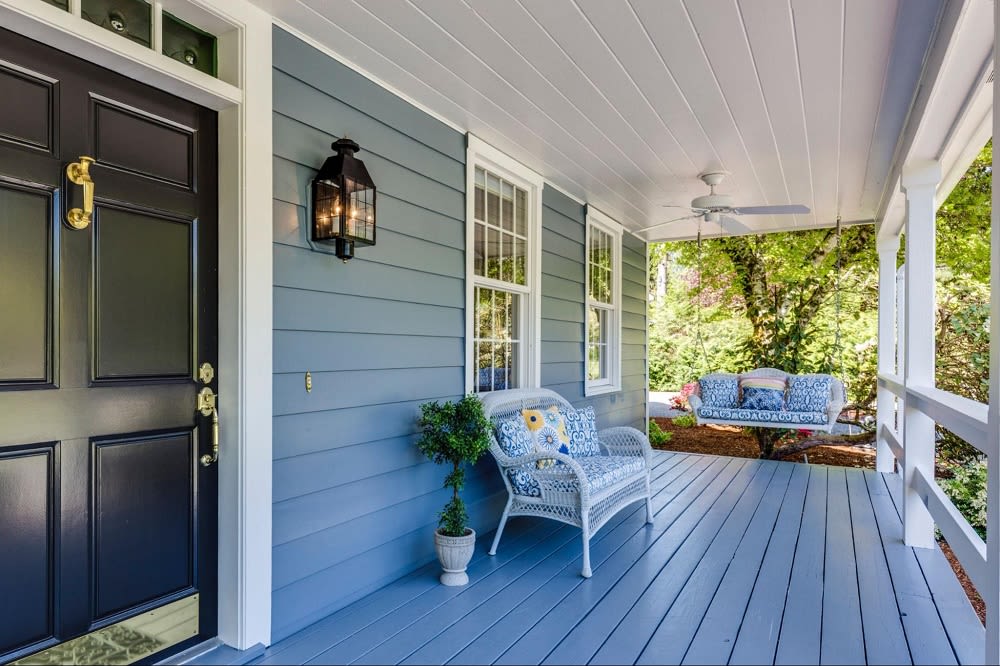 Photo courtesy of Unsplash
Not only does a front porch add a special element to your home's appearance, but it's also a great place to relax and enjoy the company of friends and family. A porch gives the front of your house a focal point that commands attention as people walk or drive by. If your home already has a front porch and you want to improve its appearance, you can use new materials, repaint, or add a sleek set of new furniture.
6. Replace your front door
The front door makes a statement and sets the stage for the design of the rest of the house, so make sure that it makes a strong first impression! You can replace your front door entirely if it's in need of a complete overhaul, or you can repaint your existing door to make it look brand new. Most people choose earth tones or dark blue for their front doors of late.
7. Install exterior lighting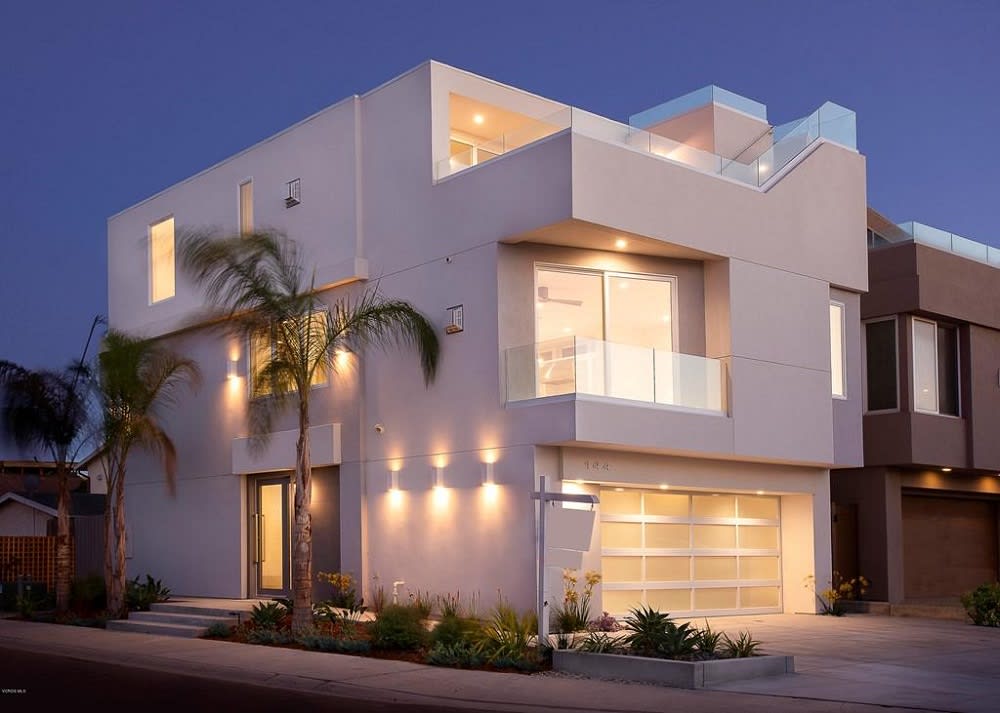 Photo courtesy of Ann Howarth
Exterior lighting serves multiple purposes. In addition to being an important safety element, it showcases the gorgeous architectural design of your home's exterior. You can add lanterns to either side of your front door to create an inviting atmosphere, or consider adding lights around the entire exterior of your home. It's also a good idea to add small lights or lanterns along the pathway leading to the front door.
8. Don't forget about your gutters
Gutters are easy to neglect, but they are an important piece of the exterior of your home. Because of the frequent wear and tear that they experience, they can wear out easily and quickly. Many people who choose to replace their gutters opt for something that features copper or silver aluminum. If you're not interested in completely replacing your existing system, painting your current gutters can be a great way to improve their appearance.
9. Pick the right size for your shutters

Many homes have shutters, but why do some shutters look better than others? The number one mistake many people make when adding shutters to their home is choosing the wrong size that isn't proportionate with the size of their window. Your shutters should appear large enough to fit over your window. If they are too small, you should replace them.
10. Take care of landscaping
Photo courtesy of Ann Howarth
This one is so obvious that it's easy to miss. Don't get so focused on your home itself that you forget to keep your grass cut, bushes trimmed, and gardens planted. Add some in-season flower beds to brighten up the space.
Once you act on two or three of these exterior decorating tips, you're going to love the way that your home looks from the outside even more than you already do. If you want to see what your upgraded home might command on the open market, or if you're interested in
purchasing
a luxury home that already has many of these features, the first person you should contact is
Ann Howarth
. Ann boasts a high level of knowledge regarding Oxnard, CA, homes for sale, as well as a wide network of relationships that has made her one of the most successful agents in the area. She would love to work with you.
*Header photo courtesy of Ann Howarth