Oxnard, California, is a bustling beach town with a historic downtown area. Aside from the many festivals, beaches, and parks you can frequent, you'll also find some delectable dishes at restaurants nearby. Although there are plenty of options in the city, Mexican cuisine is a top choice, with countless restaurants and food trucks available. Some of the best Mexican food Oxnard offers can be found at the following destinations.
Yolanda's of Oxnard
There are quite a few Oxnard Mexican restaurants serving authentic dishes.
Yolanda's Mexican Cafe
is one of them. The dining establishment started in the early 1980s and has grown exponentially since. There are now locations in Oxnard, Ventura, Camarillo, and Simi Valley, giving you plenty of opportunities to explore the menu offerings. Opening at 11 a.m. Monday through Saturday, and at 10 a.m. on Sunday, the brunch menu is an excellent choice if you visit early in the day. On it, you'll find huevos con chile verde, chorizo and eggs, huevos con machaca, chilaquiles, and a variety of omelets. Pair your meal with a jalapeno bloody Maria if you're in the mood for a drink with a kick to spice up your morning.

They also provide family pack meals if you want to take your food to go. Each meal will serve at least four people. Get an assortment of street tacos, bean and cheese burritos, fajitas, or enchiladas. There is also a special banquet menu if you rent a room for a gathering, or they offer catering for a private event. You must pay the 40-person minimum order to qualify and can either choose their Baja buffet or Cancun buffet package.
Cabo Seafood Grill & Cantina
Photo courtesy of Cabo Seafood Grill & Cantina
Cabo Seafood Grill & Cantina
prepares their tortillas fresh daily. Even better, they make them right in the middle of their restaurant so you can see precisely how they're made and ensure yours is fresh and hot. This location, not far from the
Oxnard Shores neighborhood
, even makes the guacamole fresh at your table. They go above and beyond.

You can dine inside or enjoy an evening in the setting sun on the outdoor patio. A live Mariachi band sometimes plays as well, giving the space an even more upbeat feel. The restaurant participates in the Oxnard Salsa Festival and has won 13 consecutive times for having the best red salsa. You can't order online, but you can call in and place an order if you wish. Dial 805-487-6933 to schedule a pickup. Their hours vary each day. You can visit:


Monday through Thursday, between 11 a.m. and 9:30 p.m.
Friday between 11 a.m. and 10:30 p.m.
Saturday from 10 a.m. to 10:30 p.m.
Sunday from 9 a.m. to 9:30 p.m.
Los Agaves Mexican Restaurant
Although
Los Agaves
is considered one of the top restaurants in Santa Barbara, there is an Oxnard location that is equally as impressive. No matter which location you're visiting (they have five), you'll discover innovative dishes, high-quality ingredients, and a friendly environment. The menu comprises numerous burrito choices, tacos, enchiladas, fajitas, and more. Check out their
Instagram
, and you'll find delectable photos of some of their current offerings. Their mole enchiladas and mango margaritas are popular options for food and drink, but they have so many choices to entice everyone's taste buds.
Francisco's Mexican Food
Francisco's Mexican Food
operates Tuesday through Sunday, generally between 8 a.m.and 9 p.m. They close two hours sooner on Sunday nights. They offer an extensive menu with tacos of every kind, numerous burrito versions, nachos, tortas, sopes, mariscos (seafood), and taco salad. Several breakfast combination plates are available for the morning hours. They even offer dinner theater on select occasions, so you get a show with your meal for a fun night out. It's typically offered on a Friday night and doesn't begin until around 8:30 p.m. for some end-of-the-night enjoyment. Eat indoors or take your meal outside on the patio for fresh air and food.
Carnitas El Rey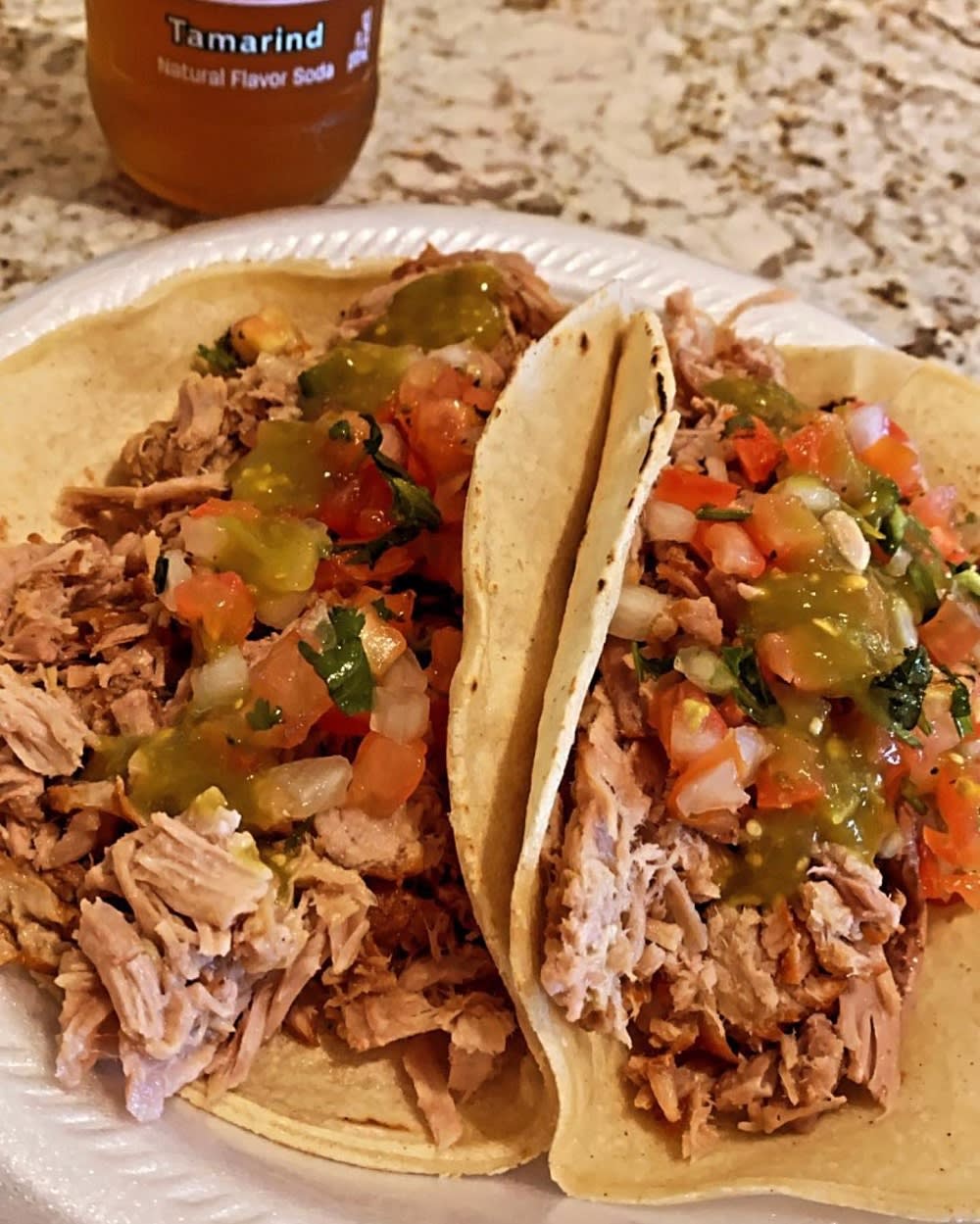 Photo courtesy of Carnitas El Rey Facebook page
Operating Tuesday through Sunday,
Carnitas El Rey
is another popular destination for authentic Mexican cuisine. Every weekend, beef birria is served. You can get a plentiful plate no matter what meal you choose. Typical options like tacos are on the menu, as well as libra de carnitas and combination plates. You can even choose a meal by the pound that includes tortillas, rice, beans, pico de gallo, and salsa. Order it in one, two, three, five, 10, and 15-pound increments. They operate a second location in Santa Paula, so you can enjoy your favorites even if you're out that way. If you don't have time to dine in, you can order a to-go meal to take home with you. They offer a large family package that includes five pounds of meat. You can even purchase ready-made salsas if you want something authentic instead of store-bought for your own at-home creations.
LALO'S
LALO'S
opened in Oxnard in 2016. They've integrated a new cocktail menu that pairs well with the meals. Try a Lalo's Sunrise, Lalo's Special Cosmopolitan, or a Blushing Mimosa. They also have traditional drinks. For breakfast, try the coco Macadamian pancakes or the blueberry cherry waffles. For lunch and dinner, you'll find taquitos, a bacon avocado cheeseburger, fajitas rancheras, and pork chile verde on the menu, amongst many other things. There is also a separate seafood menu if you're in the mood for shrimp and octopus tostadas, agua chiles, fish tacos, or a shrimp burrito. The menus are extensive, with more than 20 items on the seafood version alone.
Taqueria El Tapatio
In business since 2007,
Taqueria El Tapatio
offers a casual atmosphere ideal for a laid-back lunch or dinner. Aside from the delicious food, you'll find unique drinks that patrons rave about. This cash-only establishment serves authentic Mexican dishes and often has lines out the door because they're just that good. Their shrimp cocktail comes in a large serving glass and is a crowd favorite. Many patrons also recommend tacos and tortas. Visit during their business hours, which generally run from 9 a.m. to 8:30 p.m., or order online to skip the line. You'll have to create an account to be able to do so. A special rewards program is utilized for this online option, which is the only way you can pay by card. Get dollars off for the points you earn when you order for takeout or delivery.
Sabor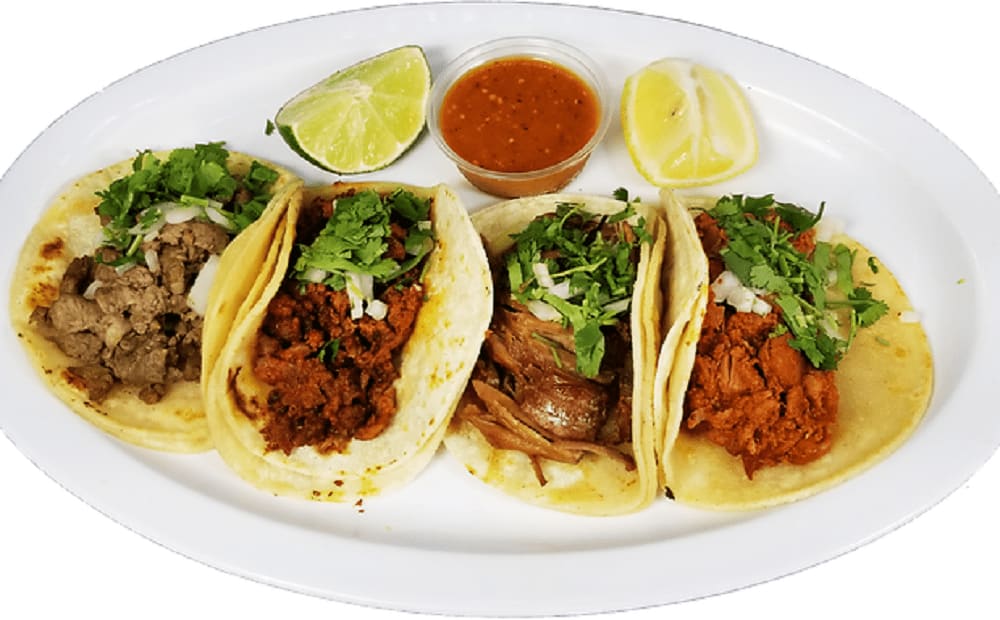 Photo courtesy of Sabor website
Sabor
is known for its fish tacos, and spicy Michelada drink served out of a pineapple. They have so many more genuine Mexican dishes to offer, though. On the menu, you'll find gorditas, chile relleno, sopes, super quesadillas, burritos and tacos, tortas, and more. They also serve a shrimp cocktail, though it may be bigger than many others around. It comes filled to the brim with fruit wedges and a celery stalk in the center.

With sunflower seats and a sky-painted ceiling with soaring birds, you'll get to dine in a fun, friendly, incredibly unique atmosphere. They wanted the whole place to feel like a beach scene that's inviting and relaxing. It's meant to bring some sunshine to your life and a smile to your face.
La Palapa Juice Bar
Despite the name,
La Palapa Juice Bar
does offer food. It's a terrific option if you're in the mood for a small plate or quick bite to eat while you get something to sip on between stores or after some time at the beach. They're open daily between 4 a.m. and 8 p.m., so you can get a pick-me-up in the early morning hours or a full meal come dinnertime. Shrimp tostadas, fruit bowls topped with spicy seasoning, and refreshing, fruity beverages are just a few of the popular options served here.
Tacos El Guero
Tacos El Guero
serves several customer favorites, including the quesaburrito de barbacoa. The delicious, smothered-in-cheese menu item is a huge hit. Their nachos de chupacabra are also loaded with plenty of cheese and spice and offers a large serving. Their pizzadillas are also popular choices and come in several flavors.

Though they operate out of a food truck, it's worth being on the list with all their unique creations and cheesy goodness. They close every first Tuesday of the month for preparations but are otherwise open Tuesday through Sunday between 4 p.m. and 10:30 p.m. That is, unless they run out, which is common on Taco Tuesdays in particular. They sometimes stay open later on Fridays and Saturdays, giving you a chance to get your taco fix up until 11:45 p.m.
Are you ready to call Oxnard home?
The delicious Oxnard Mexican food you can find is just one of the many perks of living in the city. Many
Oxnard homes for sale
offer a life of luxury or beachfront living. Connect with
Ann Howarth
when you're ready to discover your newest piece of property along a sandy shoreline or in the historic downtown district.