Everyone loves spending a day at the beach, and this affinity isn't limited to those of us who have opposable thumbs and walk on two legs. If you're looking for a beach that will welcome you and your puppy, you'll find plenty of options in the Oxnard area to choose from. In this article, you'll learn everything you need to know about 10 of the top dog-friendly beaches in Oxnard. By the time you're done reading, all that will be left to do is grab some sunglasses (and a leash) and head out the door to your new favorite Oxnard dog beach.
Hollywood Beach provides visitors with a vast space to enjoy classic sand dunes and beautiful year-round weather. It's a great spot for you and your pal to take a jog or play frisbee. The beach was a popular location for many movie stars in the early 20th century, and there were multiple movies filmed on site. Nearby, you'll find plenty of opportunities for paddleboarding, kayaking, or parasailing. You may occasionally see a dolphin poke its head out of the water to say hello. Hollywood Beach allows dogs on leashes between 9 a.m. and 5 p.m.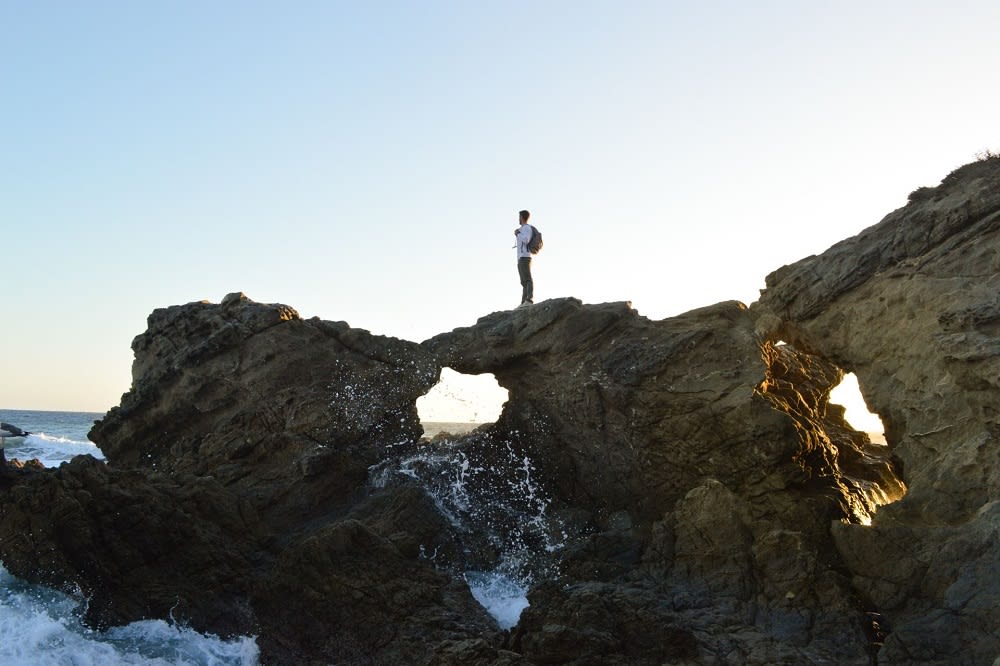 Photo courtesy of Unsplash
The coastline at Leo Carrillo State Park & Beach stretches over 1.5 miles long and features several tidepools and coastal caves in addition to plenty of space for swimming, surfing, and hiking. There are three hiking trails of various difficulties at the park, and multiple electrical hookups and token-operated showers. Dogs are allowed in the North Beach as well as in campground and day-use areas. However, they are not permitted on backcountry trails or south of Lifeguard Tower 3 on the South Beach.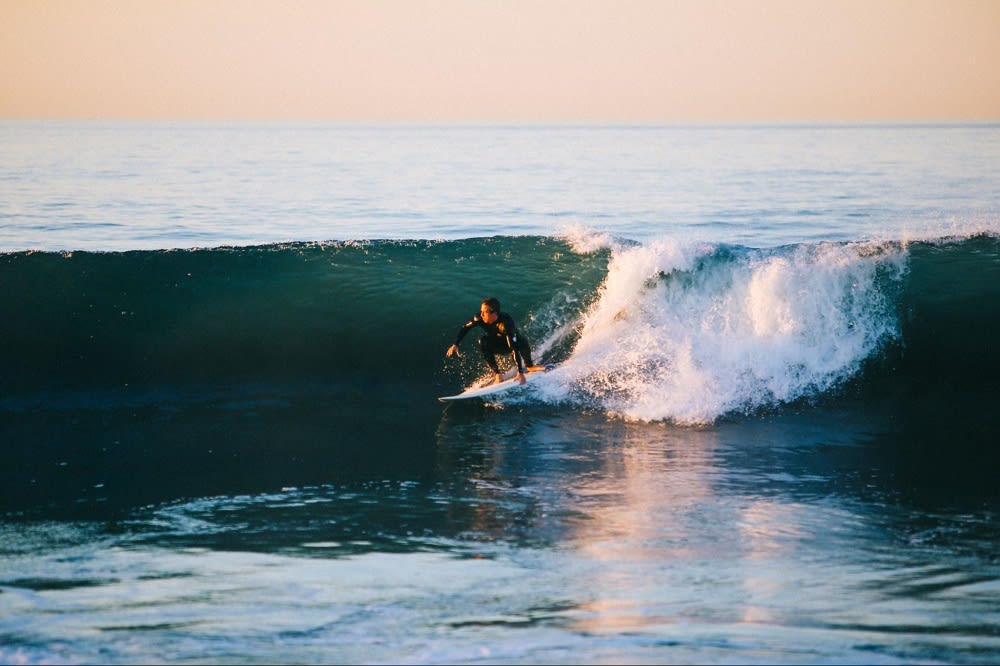 Photo courtesy of Unsplash
If you're looking for dog-friendly beaches in Oxnard on the south edge of town, give Silver Strand Beach a try. It's surrounded by beautiful homes and is a favorite among Oxnard locals because it usually isn't very crowded. You can kayak or surf at Silver Strand Beach throughout the year, and it's also a great spot for fishing and sunbathing depending on the season. The beach welcomes dogs from 9 a.m. to 5 p.m. each day, as long as you bring waste bags to clean up after your four-legged friends.
The waves are high at Oil Piers Beach, which is why many surfers flock to the area. It's also a regular choice for fishers, sunbathers, and anyone who enjoys the beautiful scenery of the Channel Islands. When you're finished at the beach, you can set up camp for the night or visit a nearby restaurant. Dogs are permitted on leashes.
Oxnard Beach Park is a great spot to bring the entire family. There is a covered picnic area along with several volleyball courts and jogging tracks. You'll find multiple play areas, as well as several spots to set up a picnic or barbecue. However, if you would rather let someone else do the cooking or food prep, several restaurants are easy to find after you finish at the beach for the day. This is another Oxnard dog beach that allows your fuzzy pals at all times as long as they are leashed.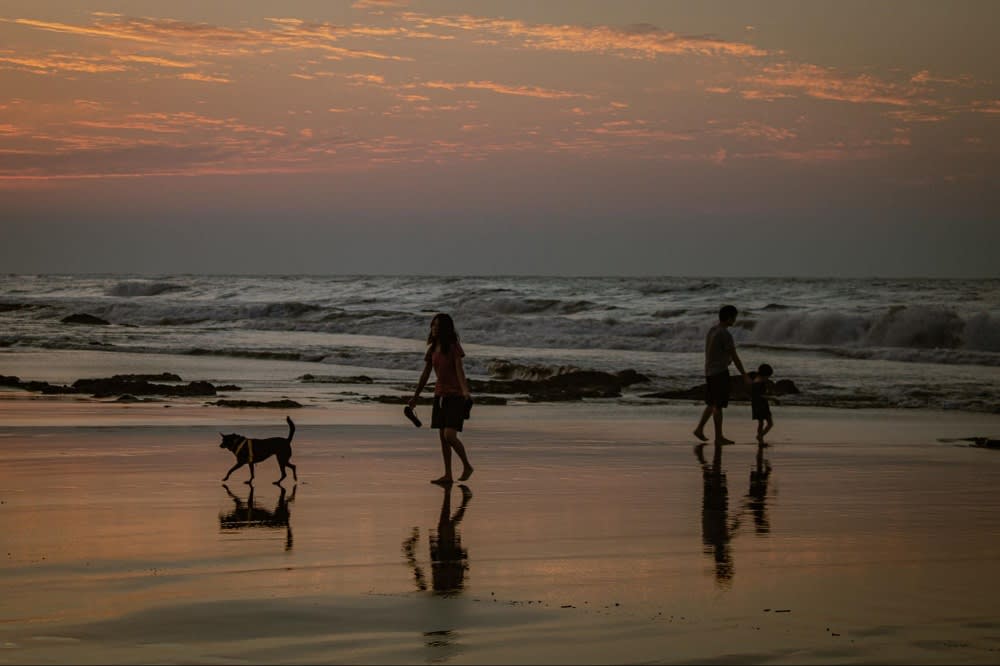 Photo courtesy of Unsplash
This protected Channel Islands Harbor park doesn't receive intense waves like other beaches do, which makes it an ideal choice for families with young children. Dogs also love the area, although they must remain on their leashes at all times. There are public restrooms and showers, along with a lifeguard on duty throughout the summer months. Parking isn't a concern either, since free parking is offered year-round.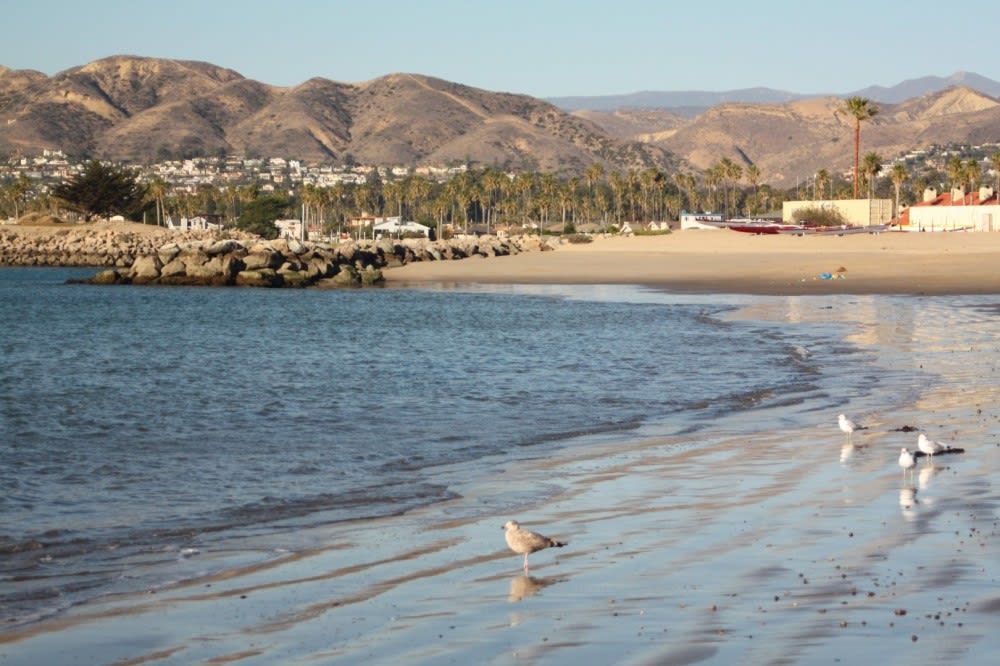 Harbor Cove Beach is a top choice for anyone looking to take a dip in the water. It's protected by several jetties, so the water is gentle and calm. You can park near the Harbor Village Shopping Center, and the beach is only a short walk away. If you want to cruise out to the Channel Islands, stop by Island Packers Cruises to plan your getaway. And feel free to bring your puppy, because Harbor Cove Beach always allows dogs on leashes.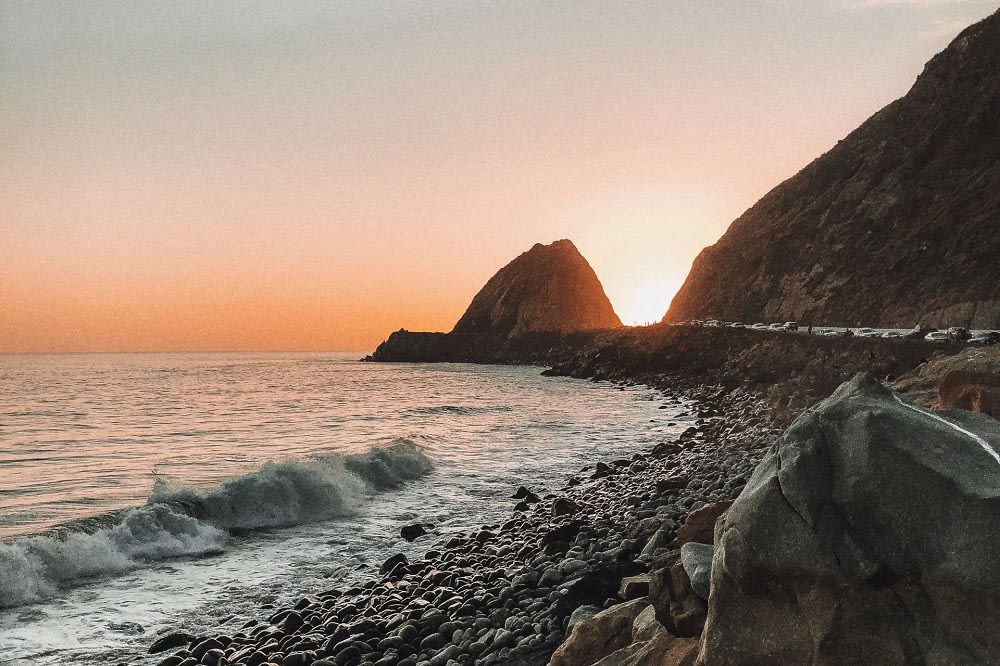 Photo courtesy of Unsplash
You'll find five miles of shoreline along with two river canyons and several rocky bluffs when you visit Point Mugu State Park. There are token-operated showers, and you can build a fire depending on what the current area fire level permits. Dogs aren't permitted on hiking trails, but they are allowed everywhere else in the park.
In addition to beautiful sandy beaches, Surfer's Point in Ventura offers a bike trail, several grassy areas, and a picnic space with a grill. Many Oxnard-area surfers and windsurfers make frequent trips to the park, which is near the site of what used to be a Chumash village. Waves roll in consistently from the west because the park faces south. Dogs are always welcome, but they must remain on their leashes.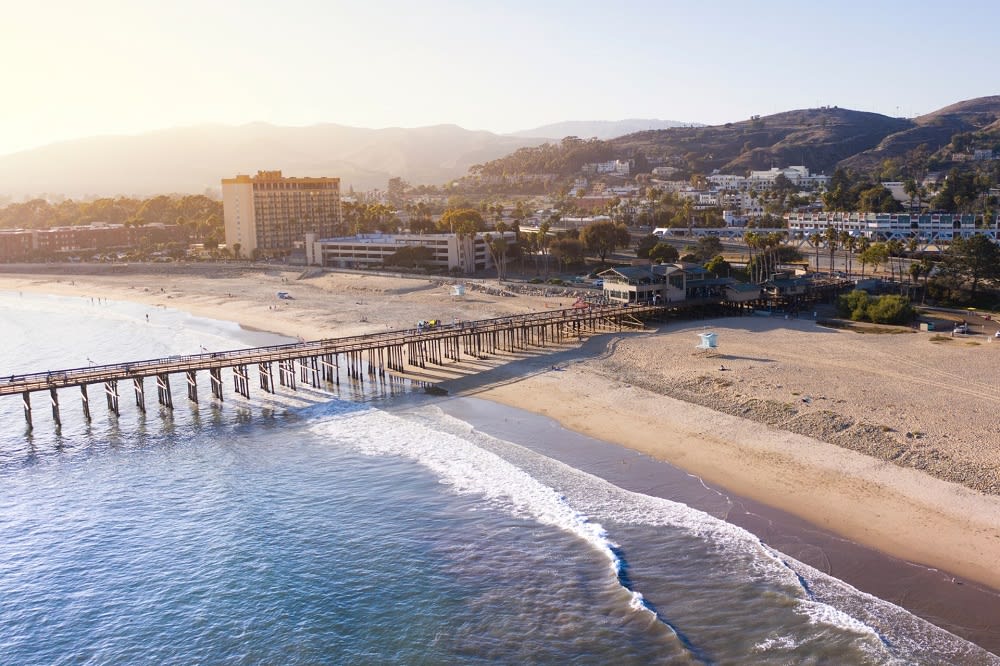 Photo courtesy of Shutterstock
While dogs aren't allowed on the beach at San Buenaventura, they are welcome inside any of the day-use areas. The beach itself spans two miles and is a great spot for a game of sand frisbee or beach volleyball. Lifeguards staff the beach throughout the year, and during the summertime, you'll find a lifeguard inside each watchtower.
As you can see, the Oxnard area is a favorite among both dogs and humans. This is a feeling shared by both locals and tourists, and it's why many people who visit the area end up permanently relocating so that they can visit dog-friendly beaches in Oxnard whenever their hearts desire. If you're thinking about this possibility for yourself,
Ann Howarth
will be your expert guide. Ann has been helping people like you find their dream Oxnard home for over 20 years, and she will work with you to
find a property
close to your Oxnard dog beach of choice. She is looking forward to hearing from you.
*Header photo courtesy of Pexels