Oxnard, also known as "California's Best Kept Secret," is the quintessential California city and one of the many reasons the Oxnard real estate market is constantly buzzing with interest. Oxnard homes for sale are some of the most coveted, and here are a few reasons people love living in this gorgeous
neighborhood
.
Pristine beaches
One of the main reasons there's a constant search for Oxnard houses for sale is its proximity to pristine and magnificent beaches. With numerous golden beaches to choose from, Oxnard real estate rarely disappoints with its close access to the waves. We'll tell you more about several of the individual beaches as we go, but it's worth mentioning from the beginning that Oxnard gets points simply for the overall quality and variety of the beaches in the area.
Kiddie Beach
Located in Ventura County, this gem of nature is a protected area in the Channel Islands Harbor. This is the perfect destination for families considering Oxnard homes for sale with its calm waves. This beach features convenient access to nearby restaurants, the boardwalk, and a dog-friendly atmosphere.
Kiddie Beach
is also easily accessible from some of the most popular Oxnard real estate listings. Kiddie Beach Park also has the added benefit of being close to nearby Silver Strand and Hobie Beaches.
Silver Strand Beach
Photo Courtesy of California Beaches
This beach is a local favorite and is named for California's well-known silver screen. Silver Strand Beach is a top choice among locals and tourists alike for recreation and beach-going relaxation, with ample options nearby in Oxnard real estate.
Hobie Beach
Hobie Beach
is near the two beaches above and is a popular boat-watching spot. Hobie Beach is loved by many as a spot for launching kayaks and paddleboards into the Channel Harbor Islands inlet. Oxnard homes for sale alongside this beach have the bonus offer of being close to Silver Strand and Kiddie beaches. Hobie Beach is prime for year-round activity with calm waters and public amenities nearby.
Oxnard State Beach/Mandalay Beach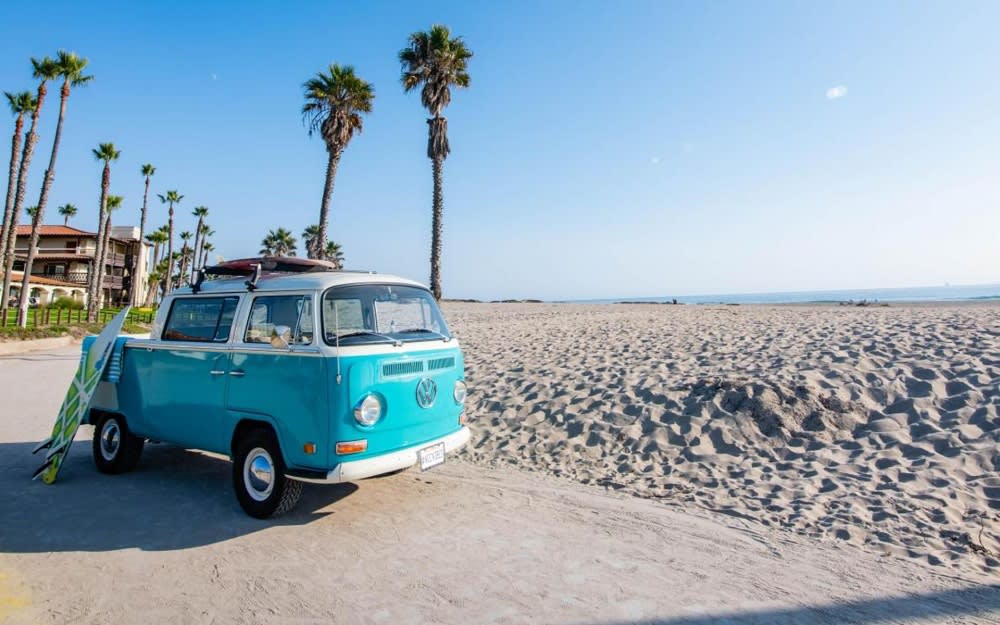 Photo Courtesy of Visit Oxnard, Mandalay Beach
This expansive stretch of beach is located near the Channel Islands Harbor and boasts close access to a beautiful 60-acre park. Nearby Oxnard homes for sale have access to the park's jogging and biking paths, along with a playground, rolling hills, volleyball, public barbecue areas, skating, and golden sand dunes.


Along the Pacific Coast Bicycle Route, Oxnard State Beach/Mandalay Beach offers cyclists ample room to pedal. Homeowners in this area of Oxnard real estate have access to endless kayaking, surfing, sunbathing, fishing, and an expansive golden beach.
Hollywood Beach
Hollywood Beach is another can't-miss option close to the water's edge and the silver screen. This beach is an excellent stop for swimming, sunbathing, and observing the picturesque channel islands offshore. Once you stop by for a visit, you'll see why many cannot resist Oxnard real estate.
Delicious taquerias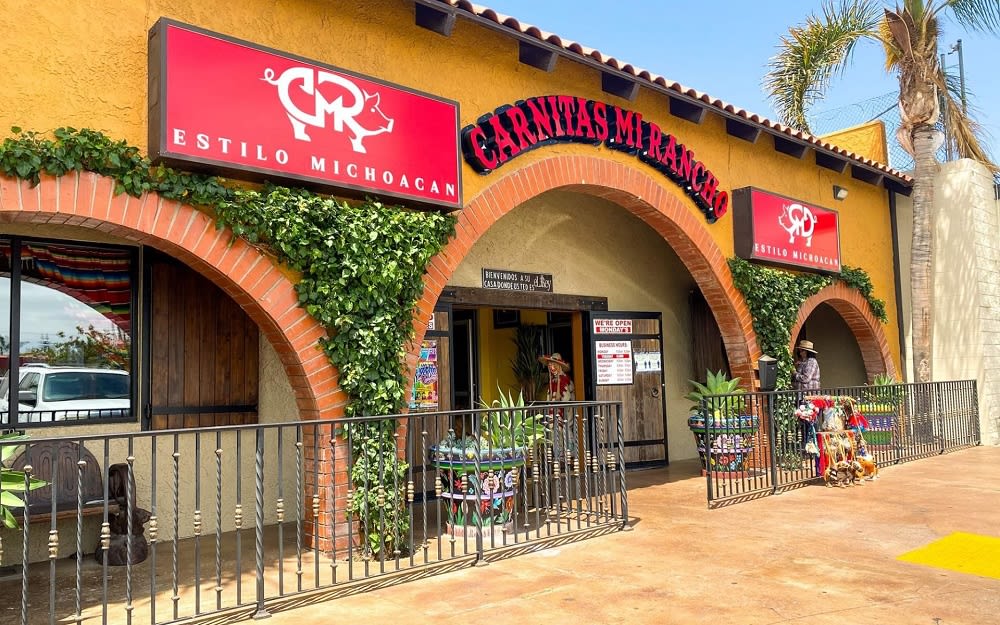 If you like tacos (and who doesn't), you'll want to plan a trip to at least one of the area's popular taquerias. Some of the
favorite choices for locals
include Tacos El Brother Mexican Grill, a family-owned and operated eatery with quality service to match the food. You should also try the fresh, handmade carnitas at
Carnitas Mi Rancho
.
Exciting nightlife
After spending a day at the beach, some may be wiped and decide to call it a day. Others may want to visit
Q Club Oxnard
for a drink and a game, or they may choose to check out what live music is playing at
The Lookout Bar and Grill
. The Lookout is also close to the beach, and you'll love the calming effects of the waves crashing in the background (when the music isn't bumping, of course).
Delightful climate
You can leave the winter hats and coats behind — you won't need them in Oxnard. Temperatures are consistent throughout the year. August and September are the hottest months, with the average temperature at a perfect 75 degrees.


December, January, and February are colder, but not by much. You can expect average high temperatures to drop to 66 degrees. The winter and first part of spring can feature more rainy days (an average of six days in January and five days in February and March), but it's abnormal to see more than three days of rain during any other month of the year.
Beautiful architecture
Oxnard features some of the most beautiful Victorian architecture around. Pay a visit to Heritage Square and walk through the lush gardens. You'll see turn-of-the-century homes along your self-guided tour. If you're interested in hearing more about the area's architecture, you can sign up for a weekend tour to learn more about the 19th-century architecture featured in this area.


As you can see, the city of Oxnard has a ton to offer both locals and tourists, and this list only represents the start of what you'll experience inside this delightful community. You might love the area's beaches, restaurants, and climate so much that you decide Oxnard is a place that you want to call home.


When you feel this urge, consider reaching out to
Ann Howarth
. Ann has sold more real estate than any other local office over the past 20 years. With a wealth of knowledge and connections in the area, Ann will help you find the home you've been searching for in California.