Nestled on the central coast of California, Oxnard began as an agricultural community and has since grown into a beach town featuring a high quality of life. Many Oxnard luxury beach homes come with a variety of attractive features with some even granting access to docks where residents can keep their boats.

This highly desirable location is experiencing significant growth as home prices are up over 15% compared to last year. Nearly half of Oxnard residents are renters, meaning properties in this area not only make wonderful primary residences but offer lucrative financial opportunities as well. With a median sales price just shy of a million dollars and plenty of potential buyers vying for Oxnard real estate, it's no secret property in this coastal town is in demand.

When you think of Oxnard luxury beach homes, you likely imagine enjoying the area's crystal blue waters by boat. Fortunately, many waterfront properties in Oxnard provide space for a boat so homeowners can take full advantage of their coastal location. Whether you want the convenience of docking your boat on your own property or easy access to well-appointed yacht clubs in the area, living in Oxnard is a dream for boat owners. Here are some of the perks that living in Oxnard provides for boating enthusiasts.
Dock your boat at home
Oxnard luxury beach homes are ideal for those interested in keeping their boat nearby rather than in a marina. Many of these properties are located on canals and are sold with private docks attached, some even featuring double-sided ones so you can berth multiple boats or invite friends to visit on their vessels. Additionally, you could rent out one side of the double dock to another boat owner if you'd like to use your property to generate another source of income. With several tiers of waterfront space available, your real estate agent can help you narrow down your choices of Oxnard real estate based on your wants and needs when it comes to living on the water.

Oxnard luxury beach homes with dock space allow you to simply walk through your backyard to access your boat. From there, you can motor out to the Pacific Ocean and enjoy a day of saltwater and sunshine. While these homes make it easy to own a yacht or large sailboat, residents also keep electric Duffy boats at their docks which are perfect for sunset cruises around the harbor. Others dock their jet skis alongside so they can jump aboard and jet off toward the ocean to ride waves. No matter your nautical interests, Oxnard luxury beach homes offer something for everyone.
Access to the Channel Islands
When considering Oxnard luxury beach homes, remember you'll have first-class access to the pristine
Channel Islands
. If you don't own a boat in the area, the only other way to visit the islands is by ferry. With your own boat, you won't have to worry about the ferry schedule and can explore any of the five islands at your leisure.
The Channel Islands offer a wide range of enticing outdoor activities including kayaking, sea cave exploration, snorkeling, scuba diving, and hiking trails. When you take your own boat over to the islands, you'll be able to drop anchor in locations free of crowds because they are inaccessible by those who take the ferry. Enjoy the alluring "private island" feel while you explore the hidden gems of California. Furthermore, taking your boat over means you can bring your own kayaks and snorkeling gear while enjoying all the comforts of home aboard. Featuring gorgeous natural wildlife and several opportunities for memorable experiences and adventures, the Channel Islands make a perfect weekend getaway spot for owners of Oxnard luxury beach homes.
Yacht club memberships
Living on California's central coast in Oxnard luxury beach homes means you'll have access to an array of waterfront yacht clubs. With the luxurious lifestyle and robust social life afforded by these clubs, being able to sail to several from the comfort of your own Oxnard real estate backyard is a wonderful privilege not to be understated.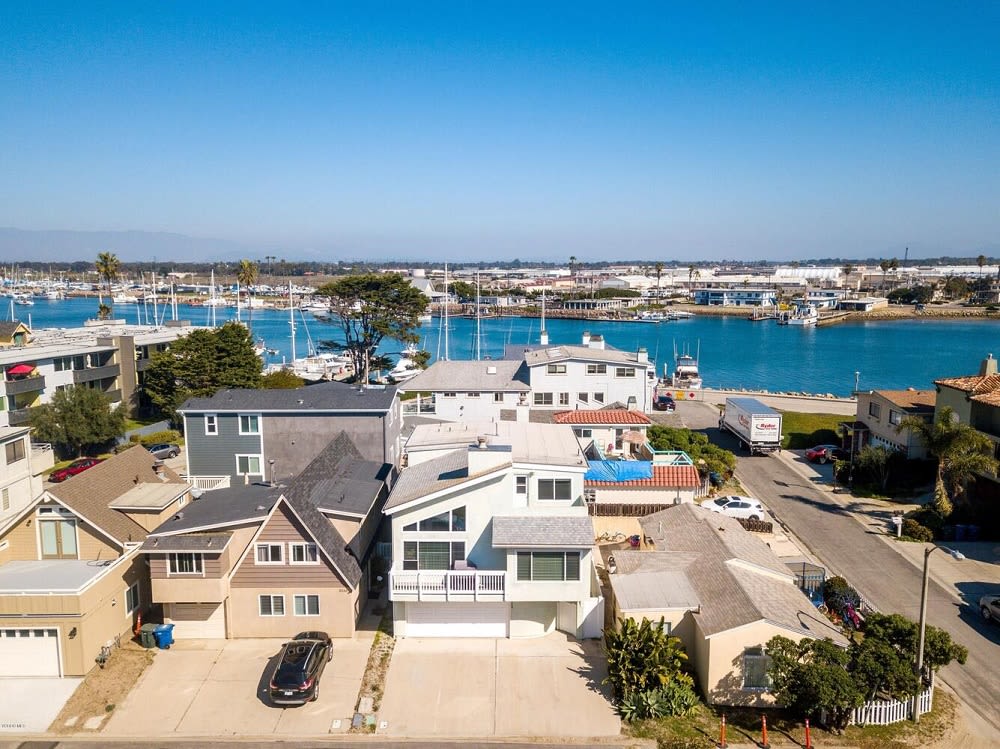 Credit: Channel Islands Yacht Club
Located in the heart of Channel Islands Harbor is the
Channel Islands Yacht Club
, Pacific Corinthian Yacht Club, Anacapa Yacht Club, and others. Channel Islands Yacht Club offers events throughout the year and has reciprocal agreements with nineteen other yacht clubs up and down the California coast. This way, no matter which harbor you sail your boat to, you'll have access to the various amenities of other yacht clubs.
Pacific Corinthian Yacht Club offers members a pool, yoga classes, paddleboards and kayaks, and access to club-owned boats, making it a great option for those looking to meet people in the area with similar interests and enjoy community-oriented activities. Anacapa focuses on the art of sailing and sailboat racing and features a more relaxed atmosphere than others in the area.
Marina access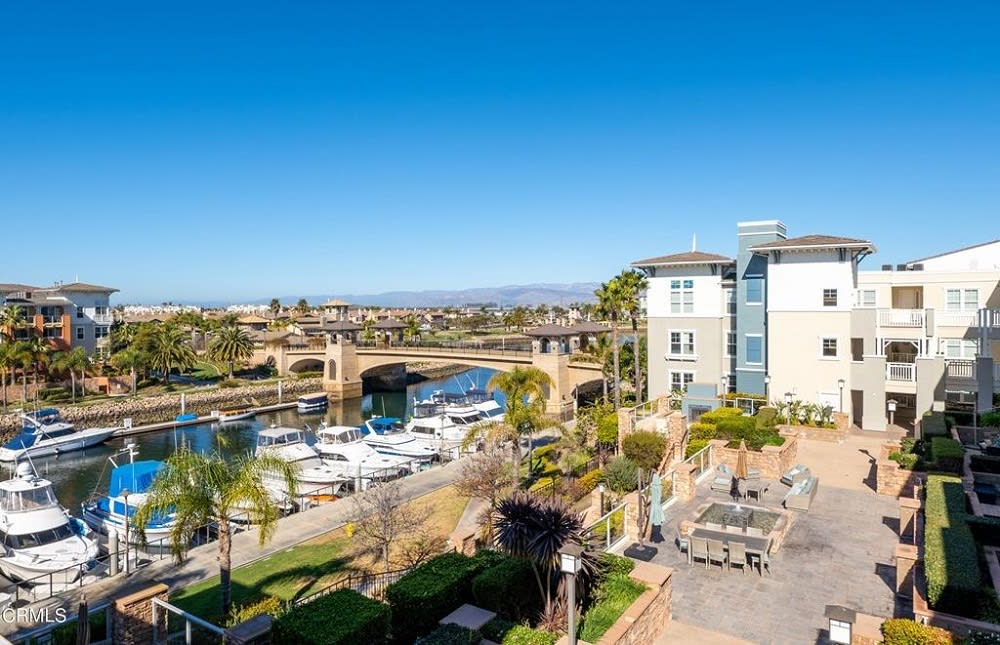 If you want to keep your backyard dock clear or have more boats that can fit along your dock, the nearby marina is another convenient option at your disposal. Channel Islands Harbor Marina provides owners of Oxnard luxury beach homes the opportunity to rent slips for their yachts in a safe, clean facility. The marina boasts recently renovated gangways, docks, and restrooms, and has slips that can accommodate yachts up to sixty feet in length. This marina is located right along Hollywood Beach, allowing you to enjoy smooth sand and crashing waves after a morning out on your boat.
Boat living along California's central coast is made easy when you live in one of the Oxnard luxury beach homes for sale. Backyard dock access, proximity to the Channel Islands, yacht club membership, and the nearby marina are just some of the advantages of making Oxnard your home. When you're ready to take the next step in pursuing Oxnard real estate, trusted local agent
Ann Howarth
will use her expertise and experience to guide you in every step of finding your next waterfront home.