As you search for the perfect piece of Oxnard real estate to purchase, you may be wondering what there is to do in Oxnard. Fortunately, there's no shortage of Oxnard attractions to entertain a variety of interests, from art to history to sports. Try some of these ideas when you want to fill a weekend.
Visit A Winery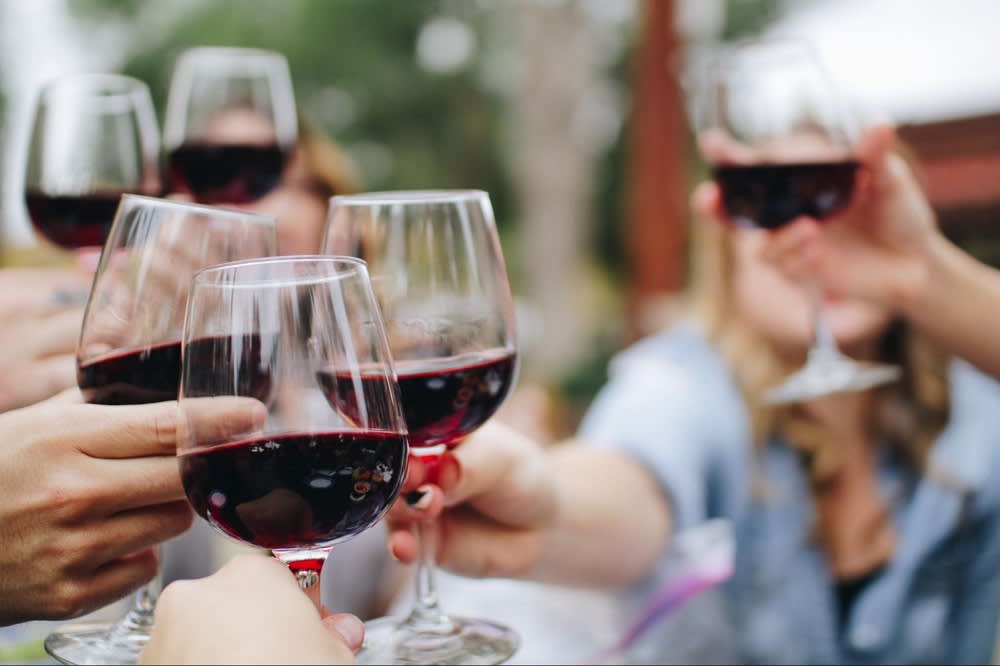 If you're looking for things to do in Oxnard, consider taking a tour or attending a tasting at any of the city's four wineries.
Herzog Wine Cellars
specializes in kosher wines, growing the grapes in Napa Valley. At the Oxnard location, visitors can sample a few of the 25 varieties of wine created carefully in their boutique winery after taking a tour to see the process behind the bottles.
Magnavino Cellars
is another option to visit. The winery uses modern techniques to create classic, Italian-inspired wines and has become a favorite for wine tastings inside the gorgeous villa. Their Tuscan Romance is an exquisite red blend that brings rich flavors to the table without overwhelming people new to wine.
For smaller craft wine, head to
Rancho Ventavo Cellars
in Historic Oxnard. The location is perfect to finish a day of shopping, and the quality of the wines underscores the care put into the vinting process. They focus on only red wines and use their understanding of the grapes to evoke unique flavors that bring new life to the classics.
Rebel against wine norms at the edgy
Strey Cellars
. Rather than evoking French and Italian vibes, this winery goes trendy and industrial in the tasting room, offering a simple backdrop that allows guests to focus on the flavors. When you arrive, you'll be greeted by Tawny, the boxer who runs the entire place –— the entrance fee is a few belly rubs and a treat if you have one. When you try some of the wines, you'll immediately notice the explosion of creative and unexpected flavors, but despite the quality, this is a wine for everyone, not just the experts.
Go whale watching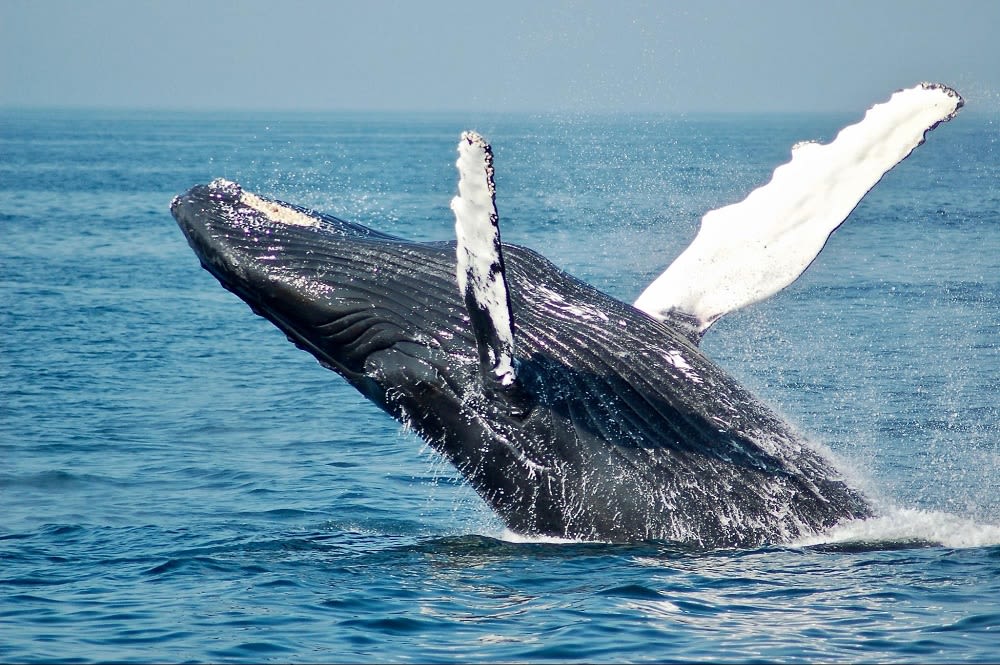 Over 28 species of marine mammals are spotted around the Channel Islands just off the coast of Oxnard, so take a boat tour from
Island Packers
to catch sight of the majestic animals. Humpback whales, blue whales, dolphins, and orcas are just a few of the different species you might see, and educated tour guides will make sure to point out any swimming by, as well as share some facts about each kind. Adults and kids will love the experience, and with year-round options, every time is an entirely new experience.
Catch dinner while deep sea fishing
Charter a boat from
Mirage Sportfishing
and try your hand at catching your dinner in the Pacific. The crew provides all the necessary equipment and can offer advice to help you reel in that giant seabass or lingcod. While you're out on the water, the galley provides hot meals and beverages. It's a beautiful way to spend a sunny day on the California coast.
Learn about wildlife at channel islands national marine sanctuary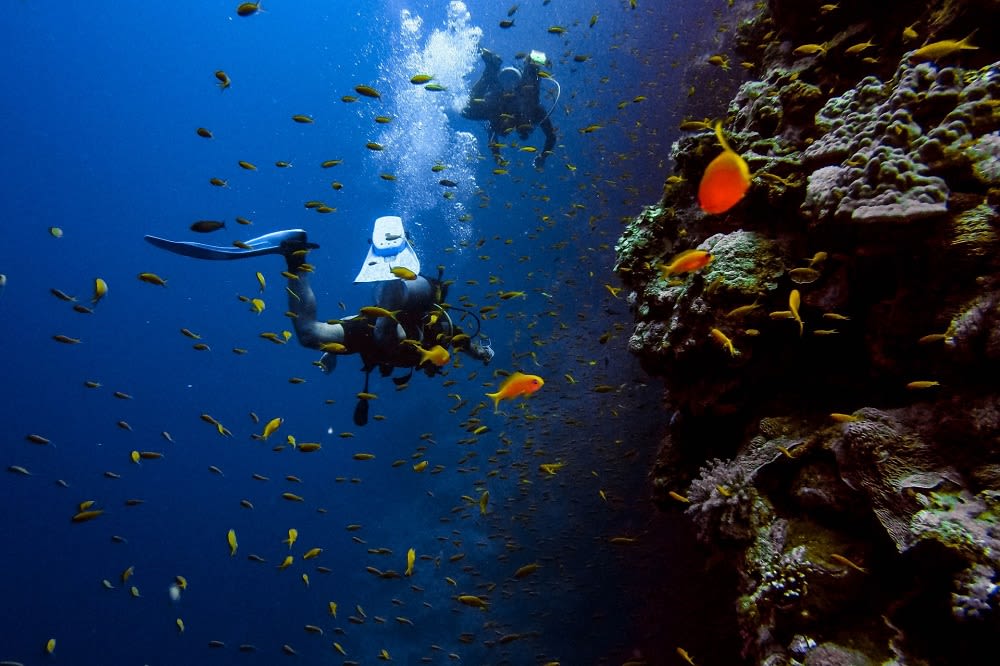 Learning something new is always good, so learn about local marine life and the delicate ecosystem at the
Channel Islands National Marine Sanctuary
. The facility, just a 90-minute boat ride off the coast, is home to numerous species of marine wildlife and historical shipwrecks and is a place of cultural significance to the Chumash tribe, whose history dates back 13,000 years. On-site, visitors can learn more about the sanctuary's conservation and preservation work and participate in several activities, from scuba diving and snorkeling to kayaking and sailing.
See a show at Elite Theatre
Elite Theatre
, built in 1994, makes the performing arts accessible to the community through stage shows, acting and speech classes, and summer camp programs so people of all ages can enjoy a creative outlet. Make sure to attend at least one of the five plays performed yearly – they are always entertaining and a great way to finish a night out on the town.
Explore history at Oxnard Historic Farm Park and Heritage Square
Oxnard is a modern city in the Greater Los Angeles area, but the city's history dates back thousands of years. Explore some of that rich past by visiting the
Oxnard Historic Farm Park
, a site with three carefully preserved and restored buildings from the times of the earliest California pioneers in the 1870s. While the buildings – an old farmhouse, a winery, and a carriage house – used to stand on acres of farmland, now they are nestled into a neighborhood. Volunteers show how life was lived in pioneer times, making for an exciting day for adults and children alike.
Another excellent stop for a dose of history is
Heritage Square
. In 1985, the city ventured to move 11 historic houses from the Victorian period, a church, a water tower, a storehouse, and a pumphouse, onto the same block to be preserved for future generations to learn how the original population of Oxnard lived. Tour guides wearing historically accurate costumes lead visitors around the site while discussing life in Victorian California.
Hit the water in style
The blue waters and gorgeous sandy beaches provide the perfect opportunity to try new water sports. Try surfing, waterskiing, and paddleboarding, or take snorkeling and scuba diving lessons to see what's under the ocean's surface. Several companies also offer youth lessons with adjusted safety protocols so that the whole family can discover a new outdoor hobby.
Perfect your swing at River Ridge Golf Club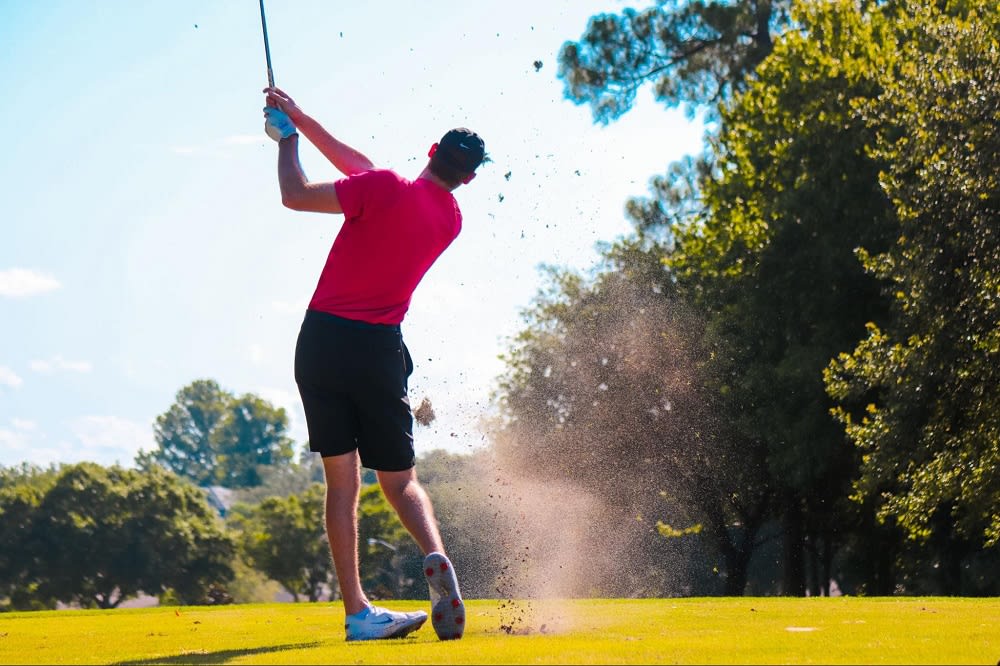 Don't miss the opportunity to play 18 holes at Oxnard's best courses, located at
River Ridge Golf Club
. The Victoria Lakes course uses water layouts to increase the challenge for both new and more experienced players, but the real star is the Vineyard Course. The course begins at a leisurely pace to lure golfers into a false sense of security — along the way, an increase in elevation makes it more challenging, even while providing stunning ocean views. The final hole is a masterpiece featuring a floating island that can challenge even the best.
Visit the sea lions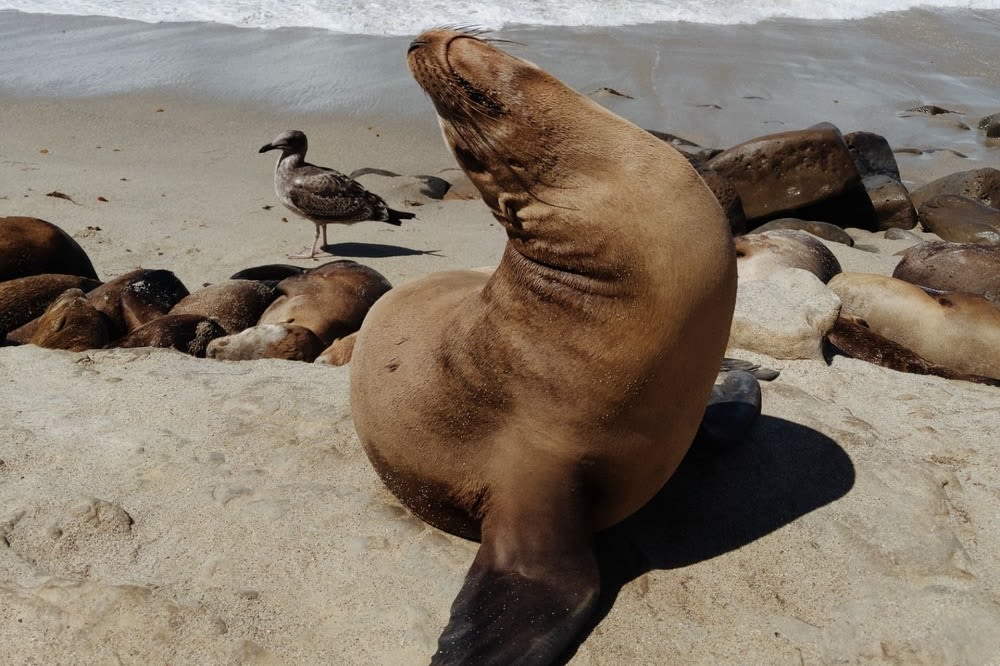 Sometimes you just need a little time to relax and find your place in the world again. When that's the case, head to Channel Islands Harbor and watch the sea lions basking on the dock. These massive yet majestic creatures may not be quiet, but they're fun to watch, and after a little bit, you might just be ready to face real life again.
Relax on the beach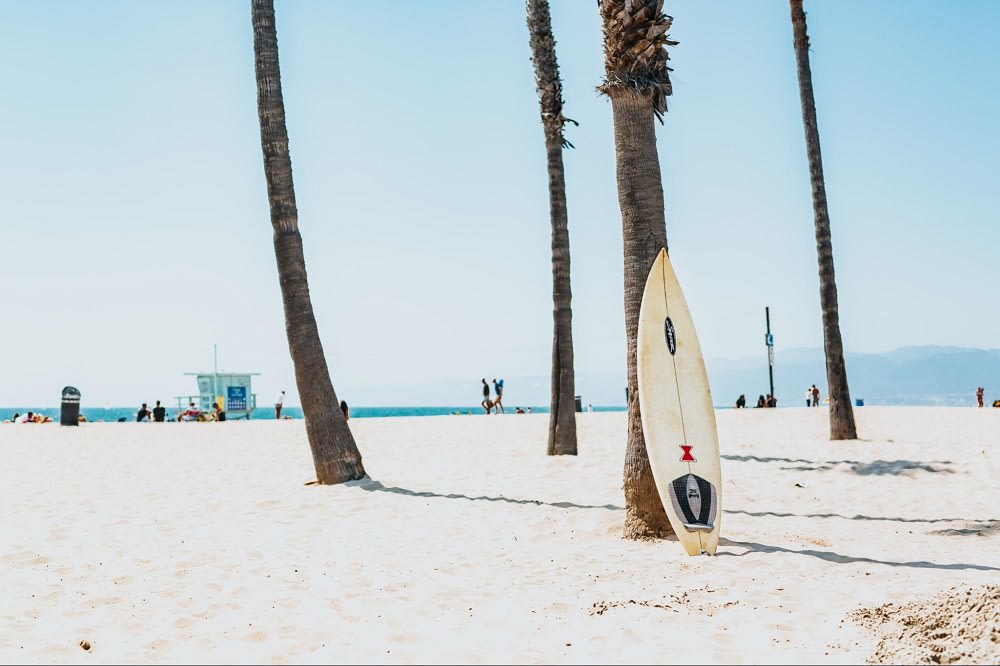 It's impossible to visit Oxnard without spending some time on the beach. There are several options to choose from. Locals tend to flock to the gorgeous Silverstrand Beach, perfect for surfing with incredible waves year-round, but Hobie Beach is the better option for kayakers and paddleboarders. For those seeking a waterfront picnic location, check out Hollywood Beach, quiet with clean and stunning shorelines.
Mandalay Beach allows visitors to rent beach cruisers and cycle along the water. Finally, for days with the whole family, head to Kiddie Beach. It's dog-friendly for furry family members, and the water is shallow and safe for kids so that everyone can enjoy the warm waters of the Pacific Ocean.
For more ideas on what to do in Oxford or to learn about Oxnard luxury
beach homes
for sale, contact
Ann Howarth
, a real estate agent and long-term resident with a deep love and knowledge of the area. Whether you're still
trying to decide if Oxnard is the place for you
or you already know you love the gorgeous city with brilliant blue waters, pristine beaches, and every modern comfort, she can help guide you through the next steps of your home-buying process.