Oxnard is a city that draws residents in with quiet, well-maintained beaches, charming neighborhoods, and an eclectic assortment of beachfront homes—each offering sweeping views of the Pacific Ocean. Oxnard lets residents enjoy a lifestyle removed from the hustle and bustle of big-city life, while still offering easy access to Los Angeles. For these reasons and many others, beachfront real estate in this seaside community is a great investment.
1. High market value
Consider investing in Oxnard beachfront real estate for its high market value. Unlike properties inland, beachfront homes and condos are affected less by fluctuating property market trends. According to a longitudinal study by Zillow, the changes in value between the waterfront and all homes show similar trends over time, with the value of waterfront homes increasing more on average than any other kind of single-family home nationwide. At the peak of the single-family housing bubble in 2007, the premium for waterfront homes reached 143%. Beachfront real estate has a high market value, that doesn't change as dramatically as other housing inventory.
2. A reliable income stream
Purchasing a waterfront property is a great idea for people who want to invest in vacation or full-time rental. Any vacation rental investment located near the water is typically highly sought-after, especially by vacationers. Since waterfront property is in high demand, you are likely to enjoy a high vacation rental occupancy rate. Additionally, you can also charge a higher rental price due to the unique location of your rental property.
3. A great place to live
Home to just over 200,000 residents, Oxnard is one of California's best-kept secrets. The town is situated just sixty miles northwest of LAX and in even closer proximity to Santa Barbara. Oxnard features charming neighborhoods and easy access to the rest of the coast. Residents and visitors enjoy activities and events in town, delicious dining options, and pristine outdoor spaces on the beach and inland.
Kick off your weekends at the Downtown Oxnard Certified Farmers' Market, which is open year-round. This expansive market offers an enormous variety of the freshest fruits and produce from the Oxnard area, as well as bread, dried fruits, nuts, and more. For the best shopping and dining around, be sure to check out The Collection, and if you're new to town or planning a vacation, make plans to attend Oxnard's famous California Strawberry Festival.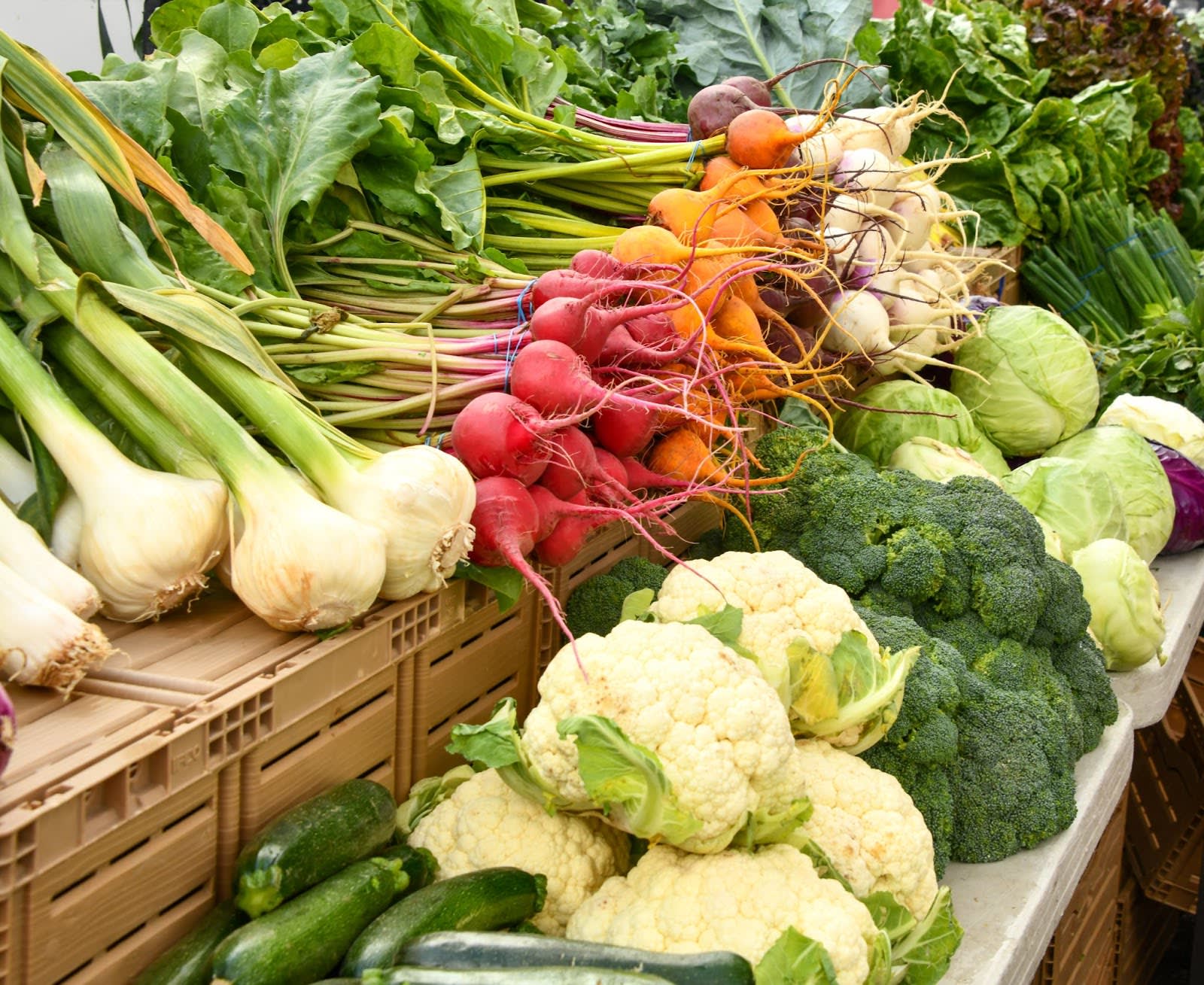 4. Location
There's no substitute for location when it comes time to buy an investment property. Homes in cities tend to be priced at a premium over homes in the suburbs, and homes with views are highly sought-after properties that fetch a premium price. According to research done by Zillow, the value of waterfront homes has significantly increased over the last two decades, with the median value of waterfront properties being 64% more than the median value of all homes. Today, that difference has grown to 116%, meaning that waterfront homes are now worth more than twice that of other homes on average. The ability to smell the ocean breeze, take a walk down to the water, or soak up the sunsets are all worth the steep price tag.
5. Real estate development
With nearly 40 million people, California is the nation's most populous state, which translates to increased real estate demand given what life in sunny southern California has to offer. In fact, the population of California has been steadily increasing, as more people recognize the unmatched quality of life and availability of work in the state, prompting further real estate development.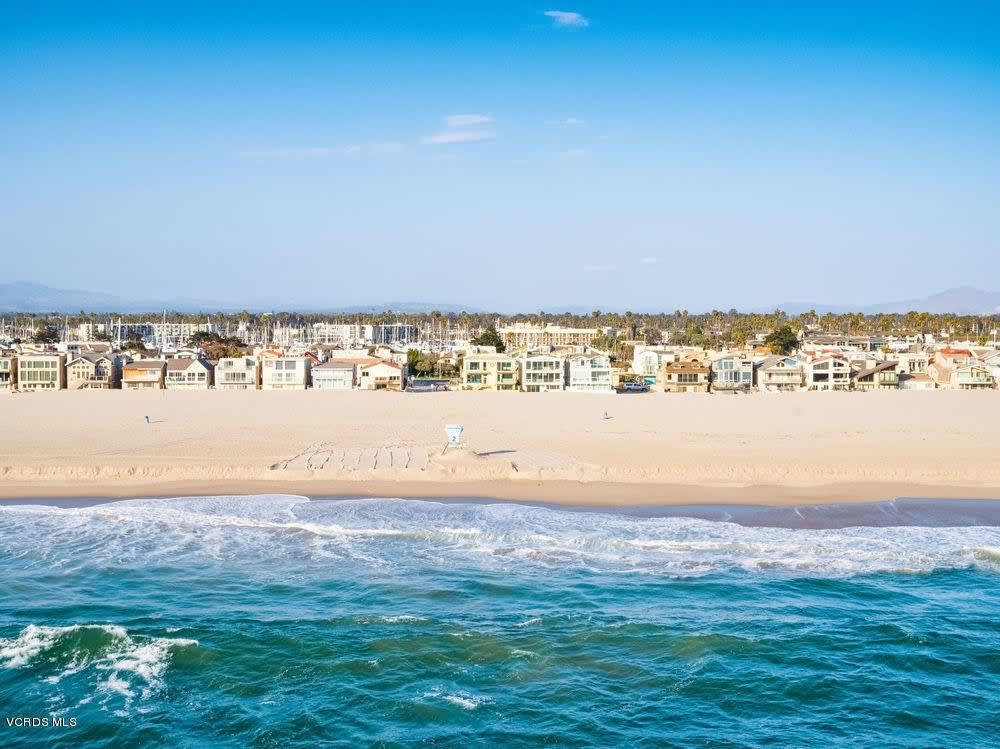 6. Beautiful beaches
Oxnard offers world-class beaches that make this community one of the best in California for enjoying the sun and surf. Several miles of beaches are open for public use, offering residents and visitors a place to throw down a towel, and enjoy the views. Silver Strand Beach is a local favorite with a laid-back feel, it's a prime destination for surfing and kayaking. Hollywood Beach got its name from the famous figures that once lived here, including Clark Gable and Rudolph Valentino. It's a great spot for swimming and sunning, offering unmatched views of the Channel Islands offshore.
7. Climate
Typical for Southern California, Oxnard has a subtropical climate with warm, moderate temperatures. The summers are comfortable, arid, and clear, while you can expect the winter to be cool, wet, and partially cloudy. The temperature typically ranges from 47 degrees to 74 degrees, rarely dipping below 40 degrees or above 84 degrees. The hottest month in Oxnard is August, with an average high of 73 degrees. Based on the tourism score, the best time to visit Oxnard for warm-weather activities is from mid-June to early October. The idyllic climate draws people from all over and is another reason that waterfront real estate is in such high demand.
8. Access to a great vacation spot
If you're planning to use your beachfront home as a vacation rental property, you can still enjoy all that Oxnard has to offer—because having a second home means that you get to vacation there, too. The property can serve as a great place for special events or a vacation for the whole family. Thanks to the impeccable weather in Southern California, you can take advantage of your beachfront property year-round.
9. Top-notch schools
If you have children, then one of the most important factors to consider when relocating is the potential schools where they'll be enrolled. For the benefit of your own family—or for the children of full-time renters—there are plenty of great educational options to choose from in Oxnard. The Oxnard, Oceanview, Rio, and Hueneme School Districts serve more than 33,000 students in 46 separate elementary schools. Meanwhile, the Oxnard Union High School District has more than 10 schools that educate nearly 20,000 students. When it comes to higher education, Oxnard College is for those who want to stay close to home. In fact, this two-year accredited academy even landed on the Niche 2022 list of Best Community Colleges in America. Oxnard College has one of the nation's top five dental hygienist programs, as well as a broad array of degrees and certificates. The nearby California State University Channel Islands is less than 15-minutes away. This small four-year school has just over 6,100 students and a great curriculum.
Shopping homes for sale in Oxnard?
If you're hunting for luxury homes in Oxnard, contact Ann Howarth. Whatever you're in the market for, Ann will walk you through the process from start to finish, and help you find a property that's perfect for you. A local expert in Oxnard real estate, Ann's experience, and customer service will guide you to your dream home in this sunny seaside community. Contact Ann and her team today!