Welcome to Silver Strand Beach
Iconic beach town with down-to-earth sensibilities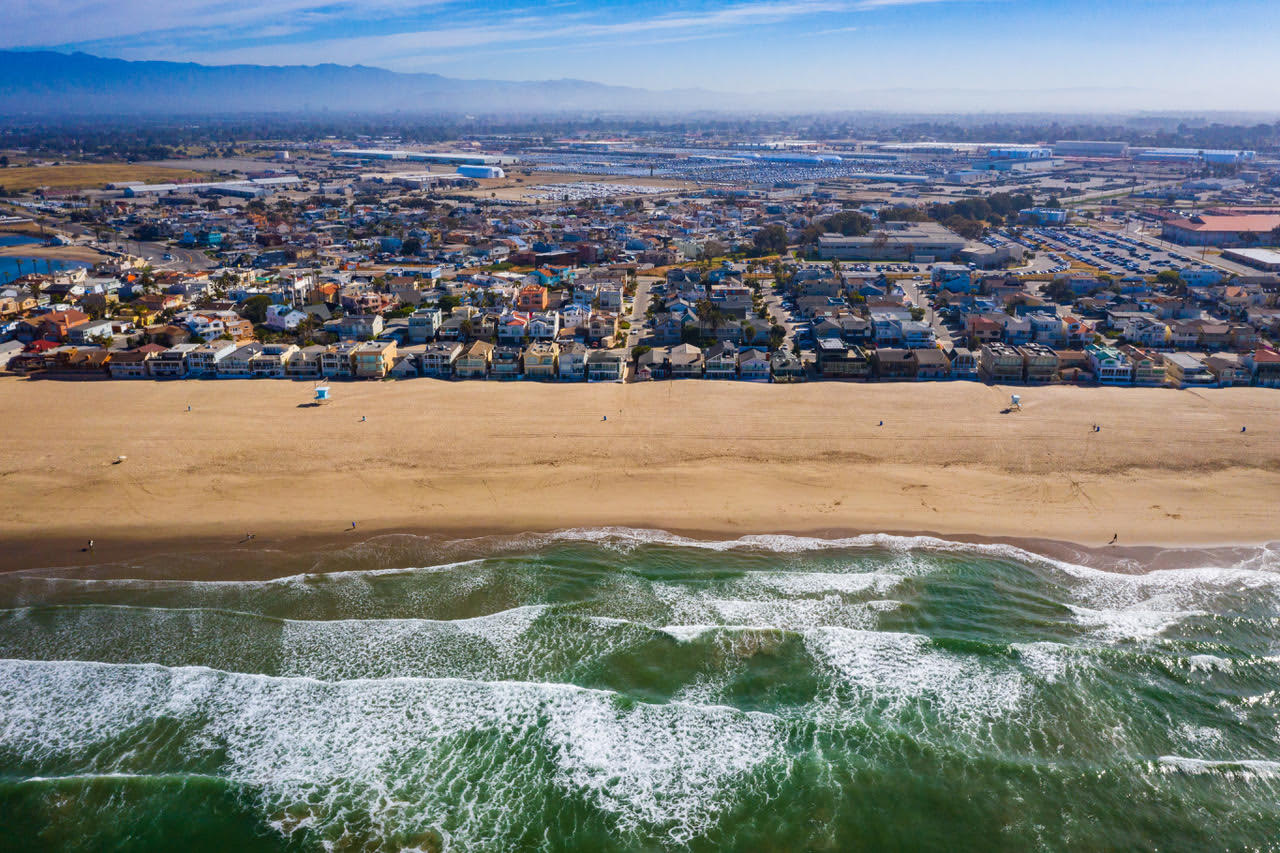 Named for the silver screen, Silver Strand Beach is the southernmost beach in Oxnard. Boasting gorgeous white sand and a colorful neighborhood of stunning homes, this classic beach town is a slice of paradise. Walkability, world-famous surfing, and a warm, community-centric feel make this family-friendly place an ideal home.

Silver Strand was developed in the 1920s, with at least 100 beach cottages built by 1927. Here you'll find some of those original structures, as well as Spanish-style homes, modern beach houses with floor-to-ceiling glass, to see that incredible ocean view, and classic beach bungalows.

Often known as The Strand, this beach community is credited with a robust musical history, and it's no surprise that people find this stunning beach community inspiring. Today, the sandy beach and incredible surfing call to those looking for a laid-back lifestyle within driving distance to Los Angeles. Silver Strand Beach real estate is luxurious, spacious, and close to the beach.
Learn about other neighborhoods:
What to Love
A quintessential beach town with a downtempo pace
A laid-back, welcoming community where you know your neighbors
Plenty of dog-friendly restaurants and shops to explore
World-class surfing where you can hang ten
Local Lifestyle
Silver Strand Beach was made for the light-hearted, low-key, sand-in-your-toes type of resident, and it offers its beachgoers world-class surf, fishing, kayaking, a mild climate, and a family-friendly atmosphere. You can enjoy long walks on the white sandy beaches, camping, swimming, surfing, boating, water-skiing, volleyball, and picnicking. This classic beach town loves its pups, and you'll often find residents out walking or jogging with their canine pals.
Dining, Entertainment, and Shopping
In a low-key place like Silver Strand, you'll find excellent dining and the finest, freshest ingredients, but — don't worry — you can leave the tux and high heels at home. This casual beach town welcomes sandy feet and that straight-from-the-water look.

You've just spent the day at the beach, surfing, sunbathing, settling down on the white sand, and feeling the sun on your skin, and now… you're hungry. Where do you go?

Quincy Street

, of course! The family-owned bistro has been a Silver Strand favorite since 1985 and serves the freshest seafood, burgers, barbeque, and cocktails from a full bar.

Pepe's

, another local favorite, dishes up classic Mexican fare and burgers in a casual cafe setting, while

The Strandwich

is a casual breakfast and lunch spot serving, you guessed it, sandwiches.

You know how it goes — you think you've packed everything you need for a day at the beach, but once you get there, you realize you need a bag of chips or a cold drink or maybe a water gun. This is when you head to the infamous

Corner Store

, the Strand's kitschy, divey convenience store.
Things to Do
Summer isn't summer in Oxnard without the
Summer Concert
series. Head to historic downtown for the
Heritage Square Concert Series
, or pack up blankets and a picnic and listen to jazz as the warm breeze rolls in off the water at the
Channel Islands Harbor
Concerts by the Sea.The annual
4th of July Family Parade
at
Channel Islands Harbor
offers a day full of activities, with a grand fireworks show in the evening. The
Parade of Lights
has been going strong in this seaside community for over 50 years. Make a reservation at one of the harbor restaurants or find a spot on the water to take in this colorful display of boats decorated for the holidays.
Santa to the Sea
doesn't just welcome Santa and his elves — this community favorite has become a major fundraiser and toy drive that helps collect Christmas gifts and toys for underprivileged children in Ventura County. Every Sunday finds Silver Stranders at the
Channel Islands Certified Farmers' Market
, where local farmers, fishermen, and vendors sell seasonal fruits, vegetables, and flowers.